Lunches are served from 11:30am-12:30pm, Monday-Friday, at the RHS Main Entrance. Below is June's menu. Enjoy!

On Thursday, May 28th, at 7pm, WRPS will be broadcasting a senior slideshow for the Class of 2020! Ways to watch: Comcast Channel 15 Verizon Channel 32 Online at wrpsrockland.com/tv under the Public Access link. Congratulations, Class of 2020!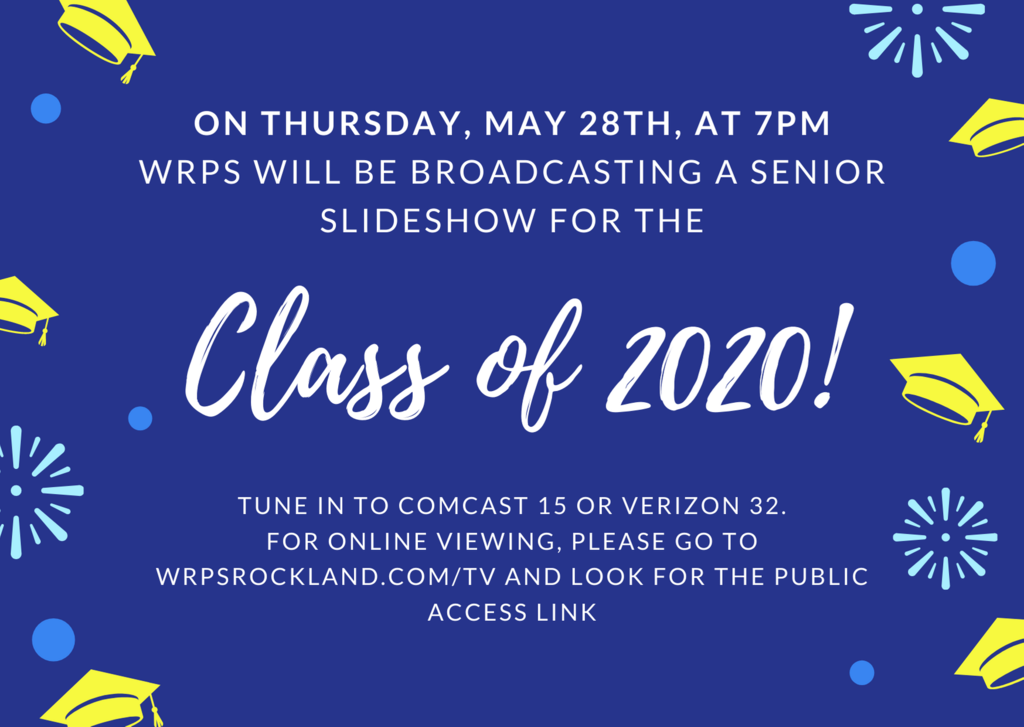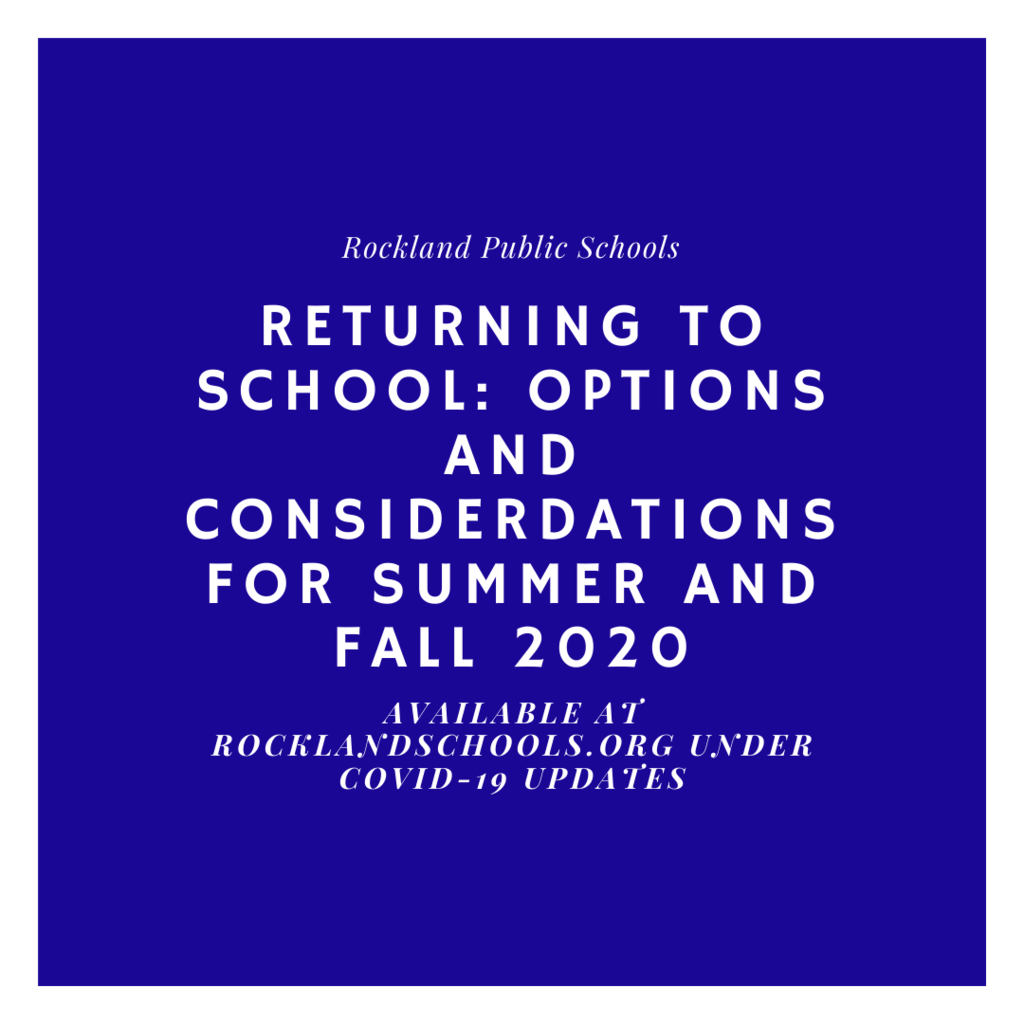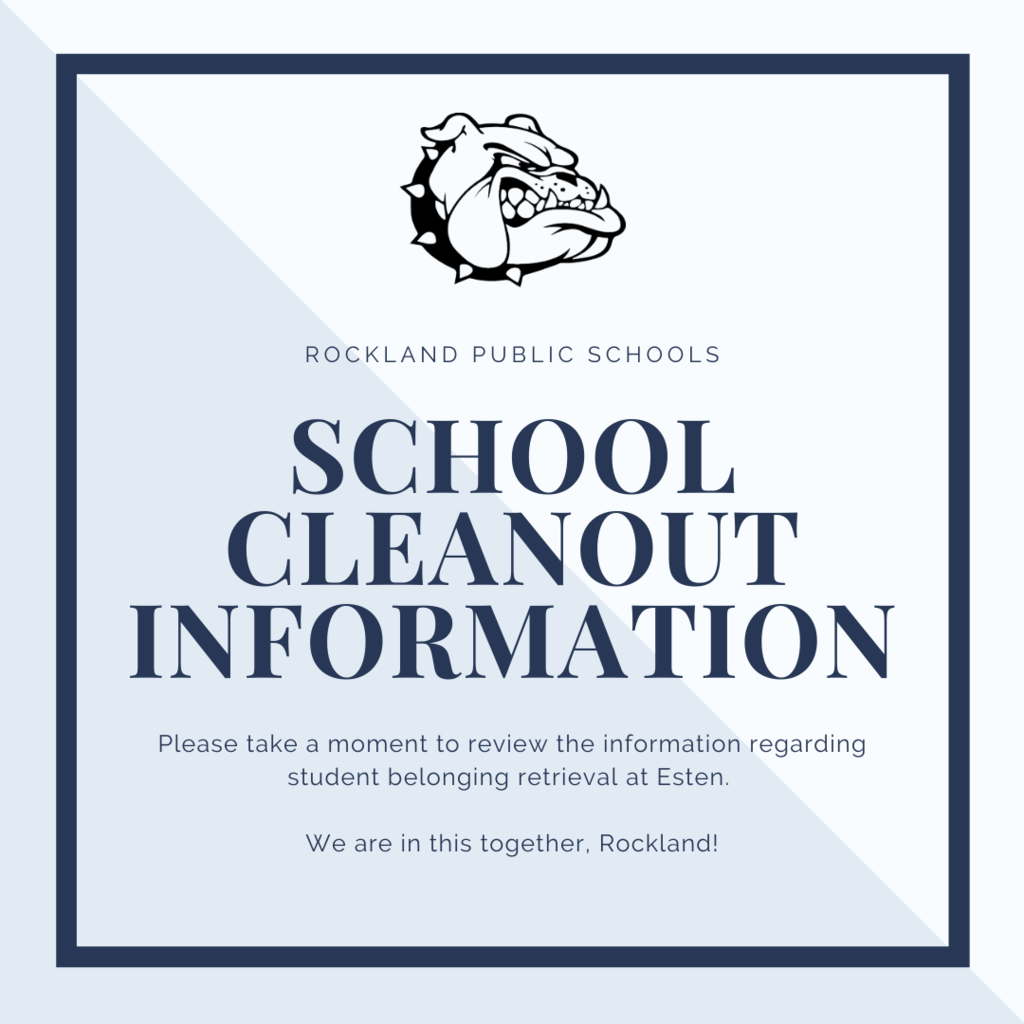 Please join us in celebrating the Class of 2020! Cheer on graduating seniors as they participate in a car parade on Wednesday, May 27th at 2PM. Route information is included below. Any decorations or signs would be greatly appreciated! Congratulations, Class of 2020!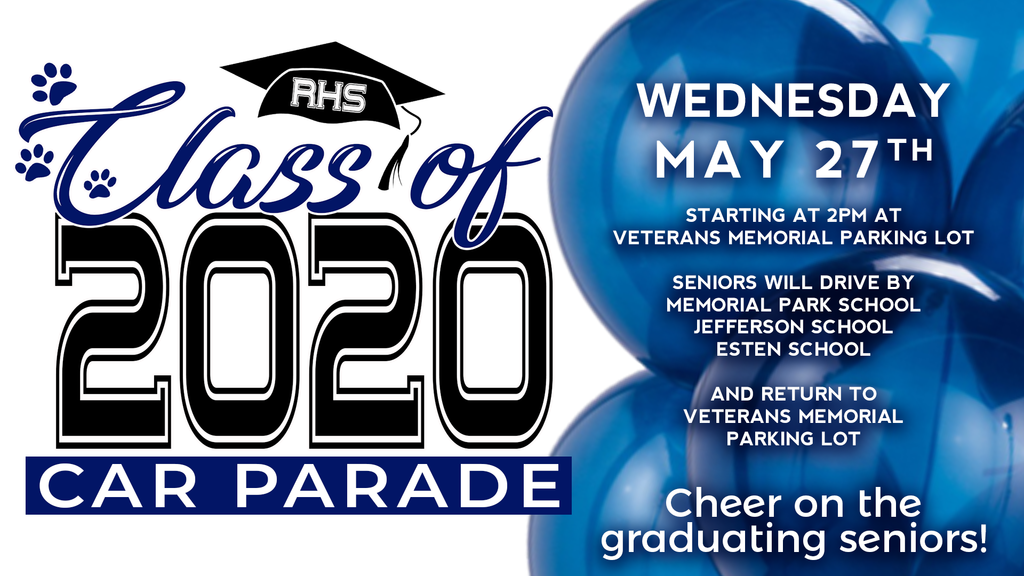 The Esten Garden was tilled and is ready for planting!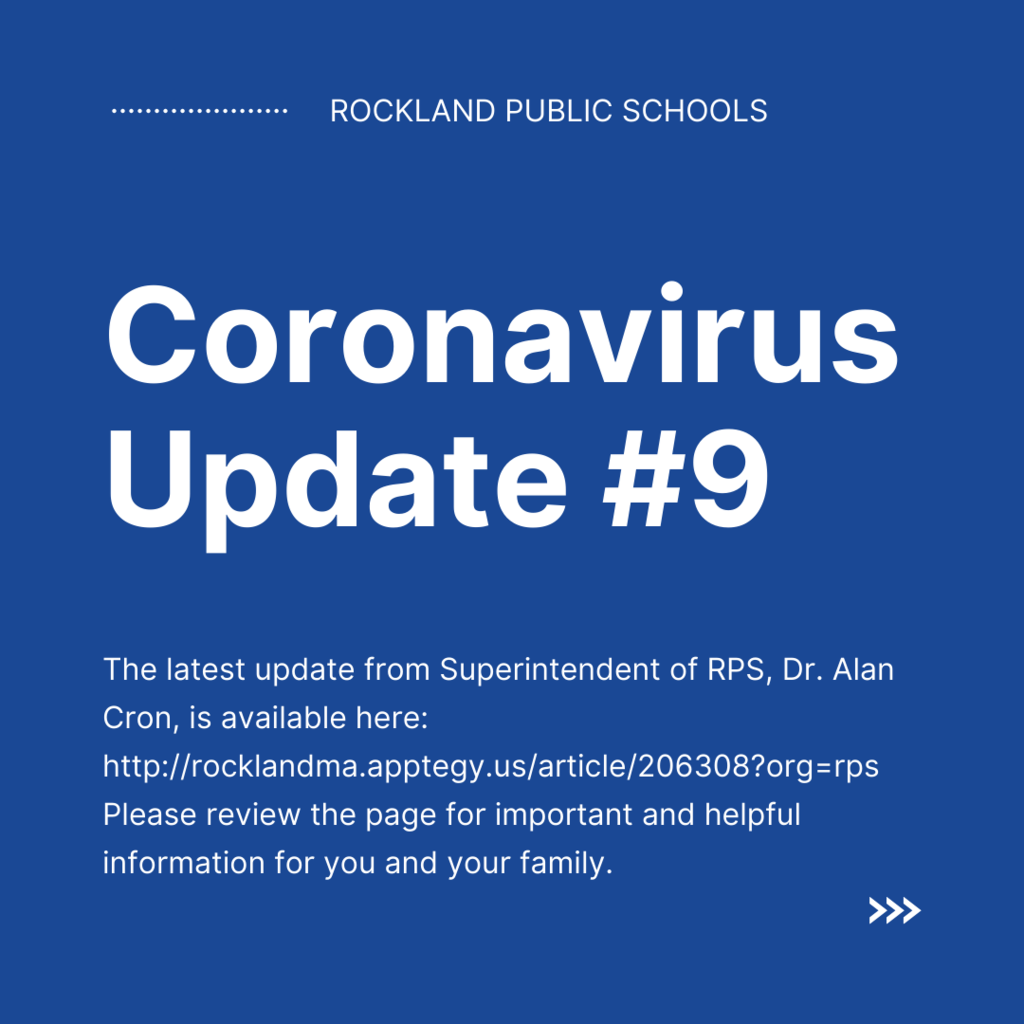 Children's Mental Health Week is May 3rd-May 9th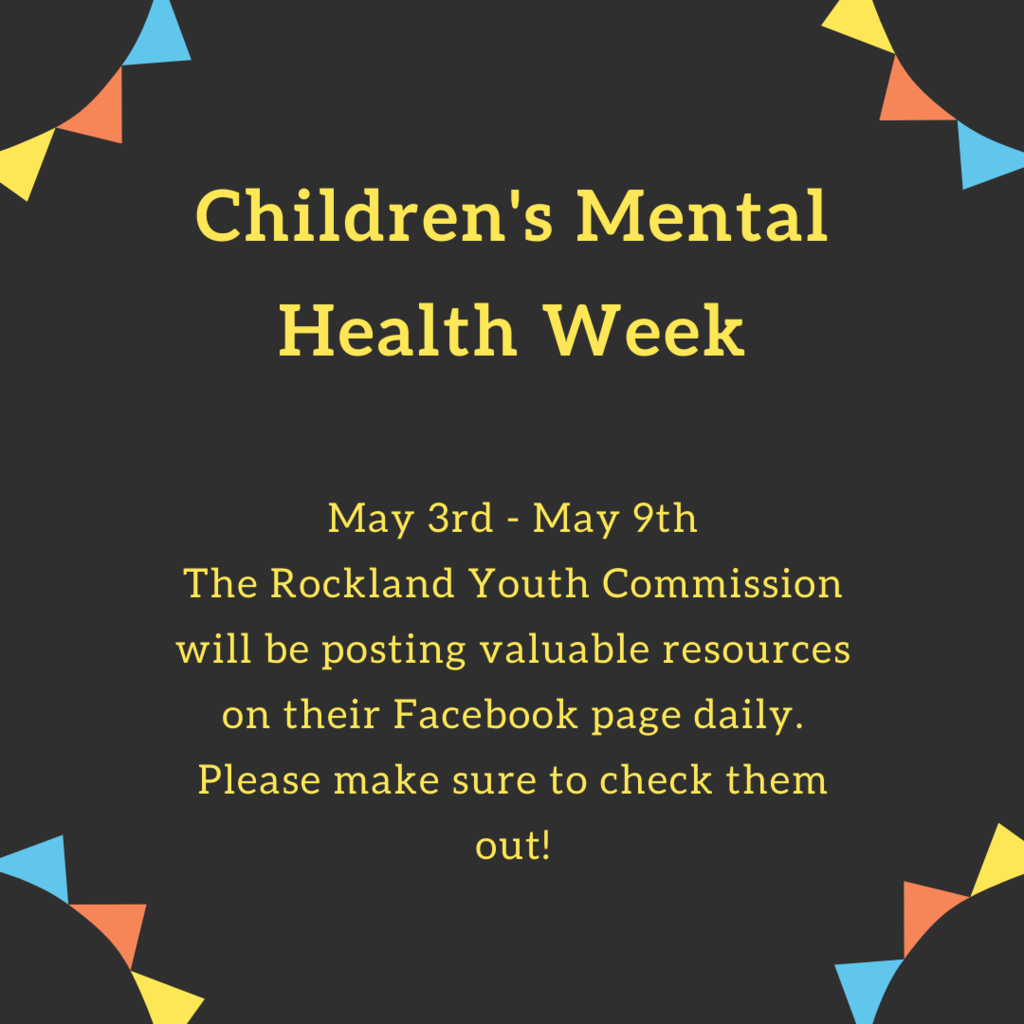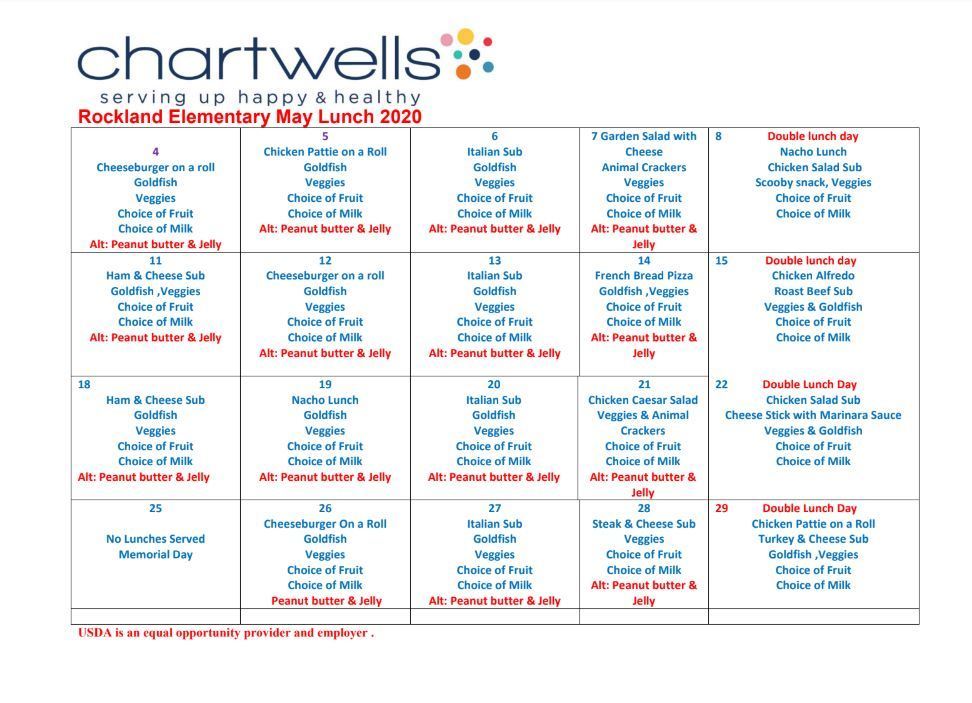 Please see the flyer for important information regarding the two food pantries in Rockland. We are in this together, Rockland!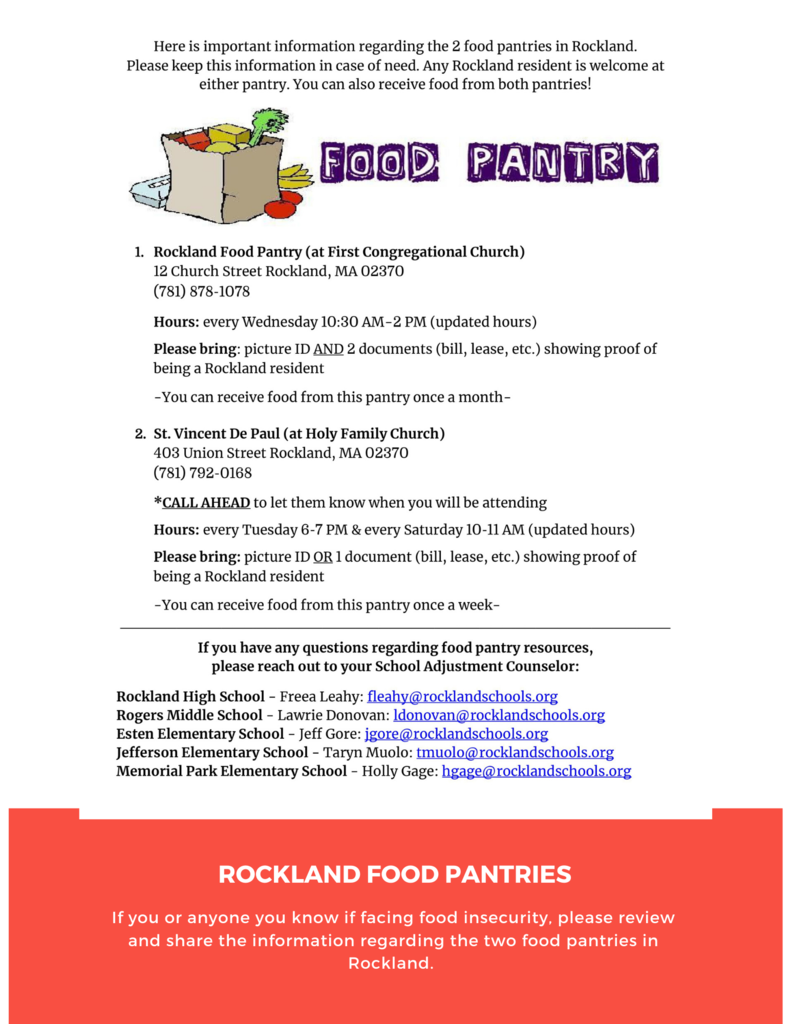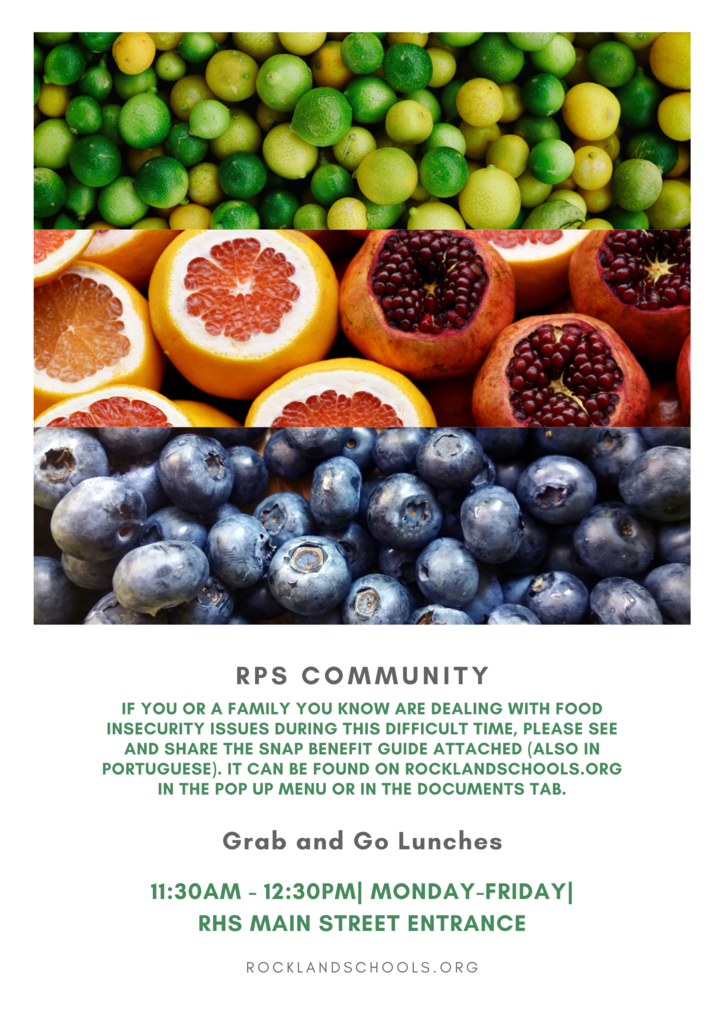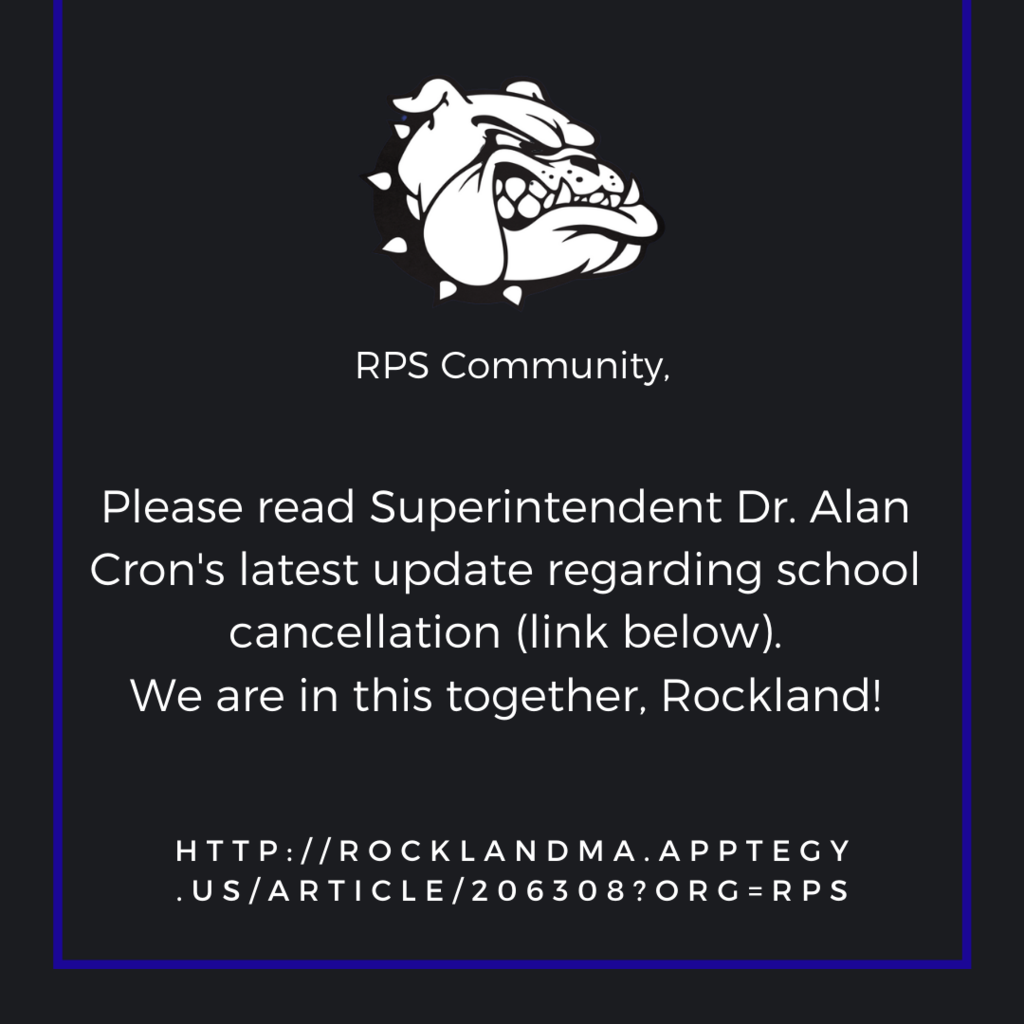 April Vacation Update from Dr. Cron: During the School Committee meeting Monday night, April 13, the Rockland School Committee voted unanimously to cancel April vacation in an effort to ensure continuity of learning at home while schools remain closed until at least May 4. April 21-24 will now be designated as days of remote learning. Patriots Day, on Monday, April 20, will still be observed as a holiday. As a result, the last day of school will now be June 12. By working through April vacation, we will ensure continuity of learning, keep students engaged in their distance learning activities, and better prepare them to return to school when the time comes. The decision to cancel April vacation comes after extensive collaboration and communication with district administration, members of the Rockland Educators Association, and staff members. We appreciate everyone's understanding and patience during this unprecedented time as we all work together to do what is best for our students, faculty, and staff. If you have any questions please reach out to your child's teacher or principal. Sincerely, Alan Cron, Ed.D. Superintendent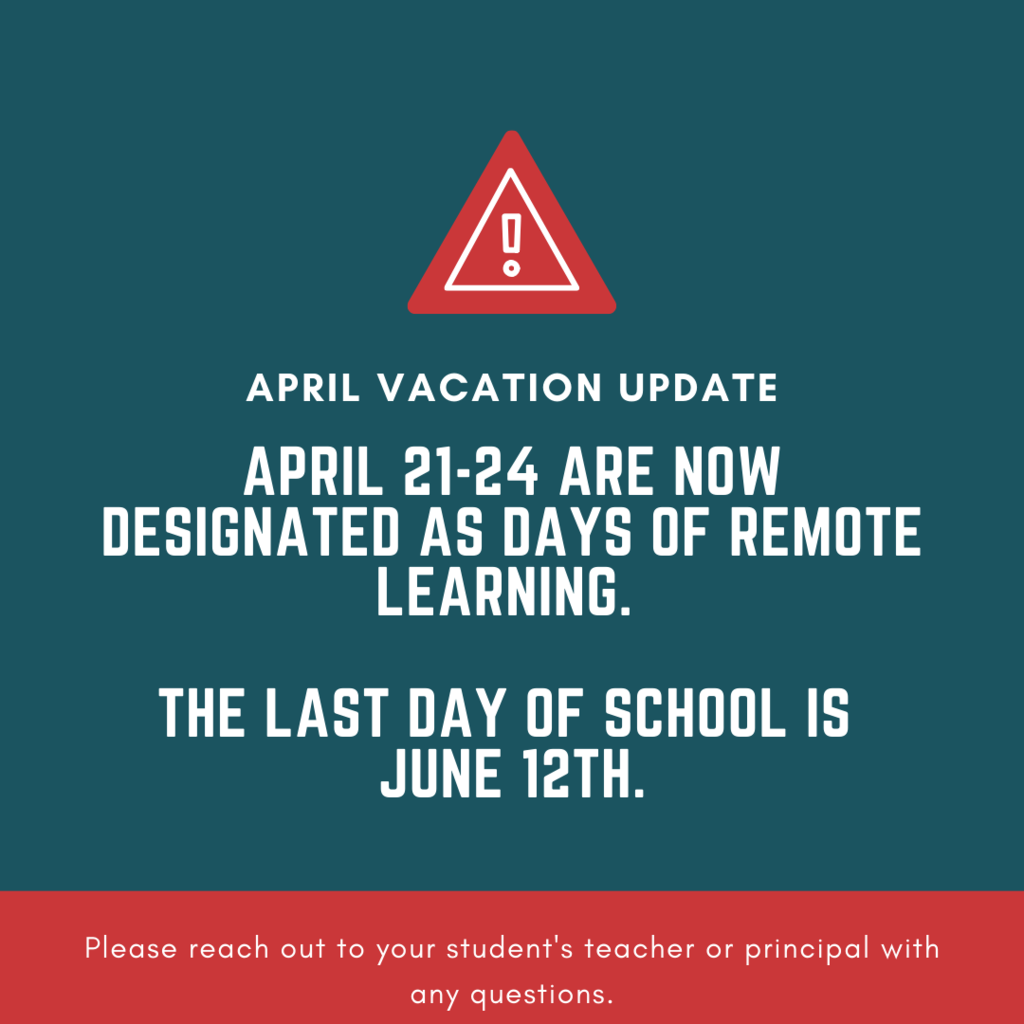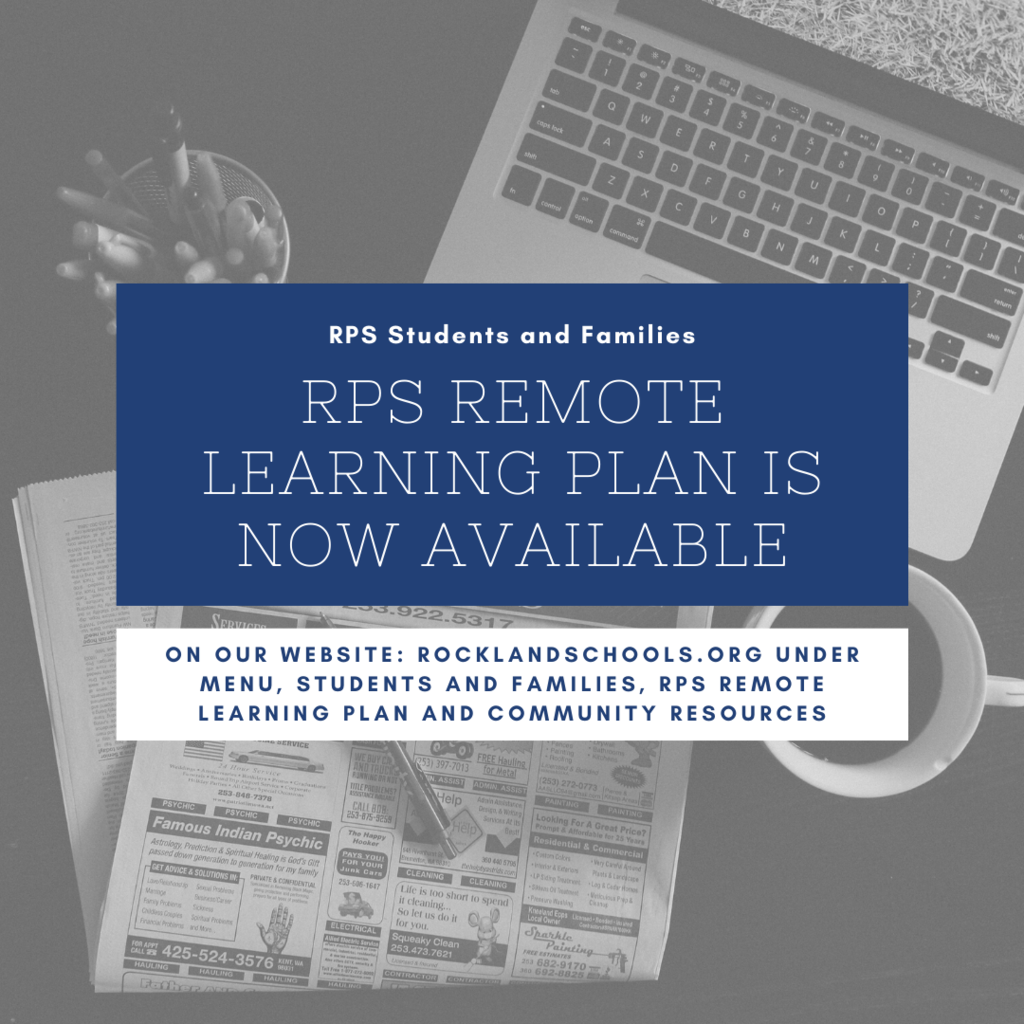 Grab and Go lunches will not be distributed on Friday due to the Good Friday holiday.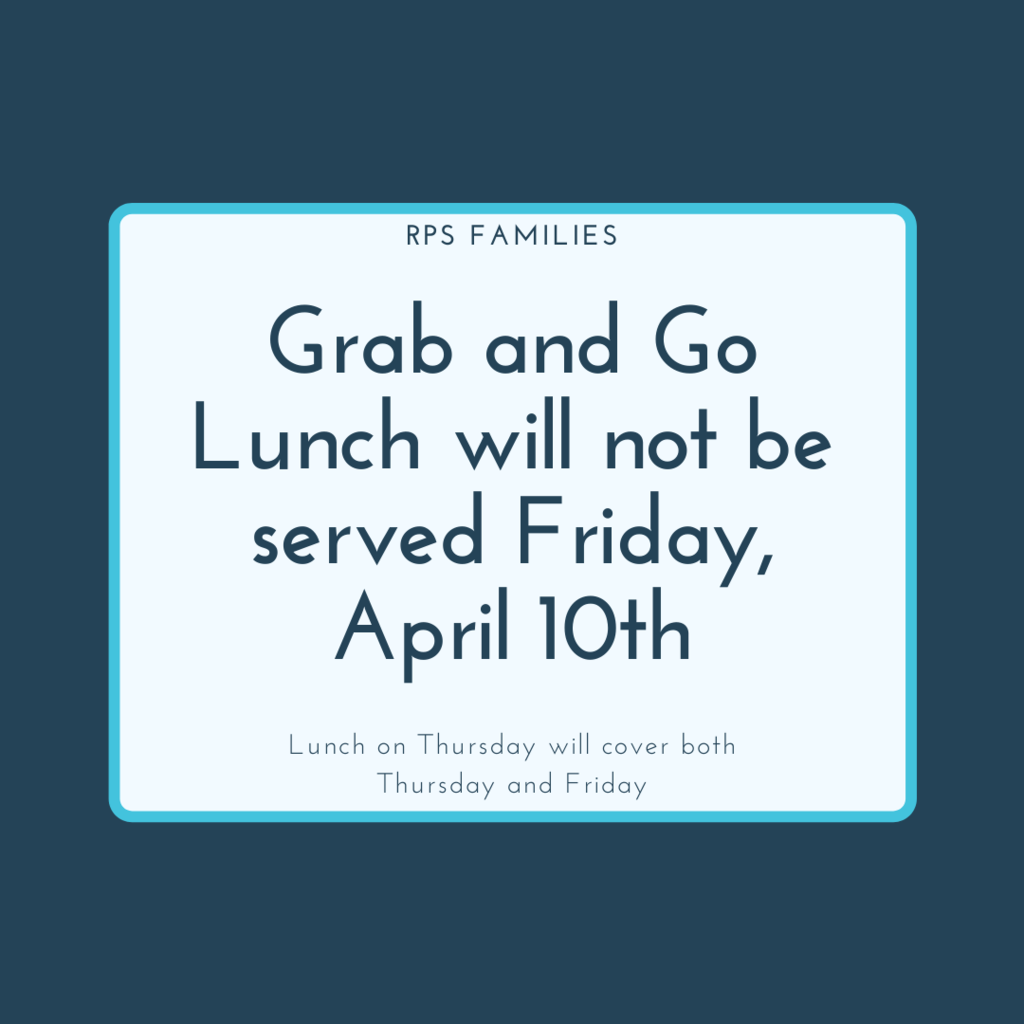 Reminder: Wellness Bags will be distributed today in the Veterans Stadium parking lot from 12:30pm - 2:30pm. Please help us spread the word and share this information to Rockland families who may be in need.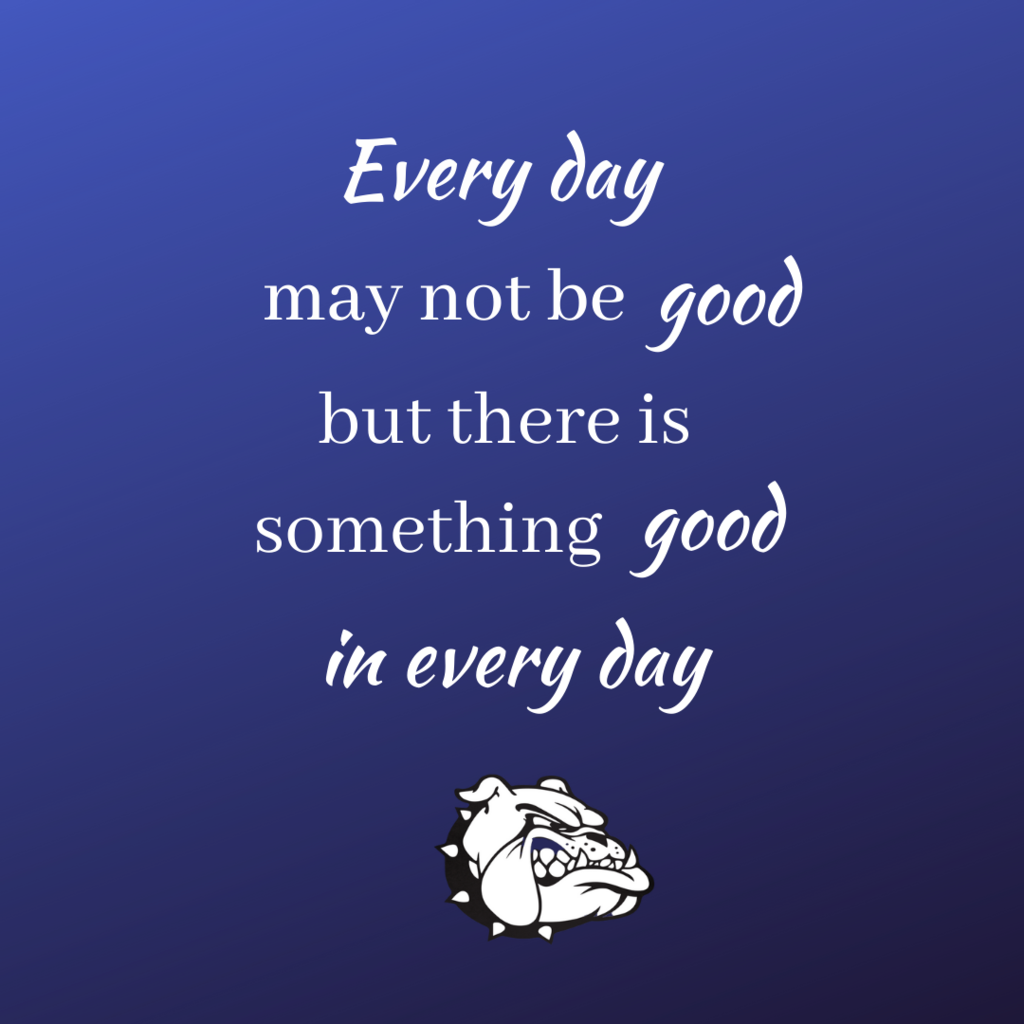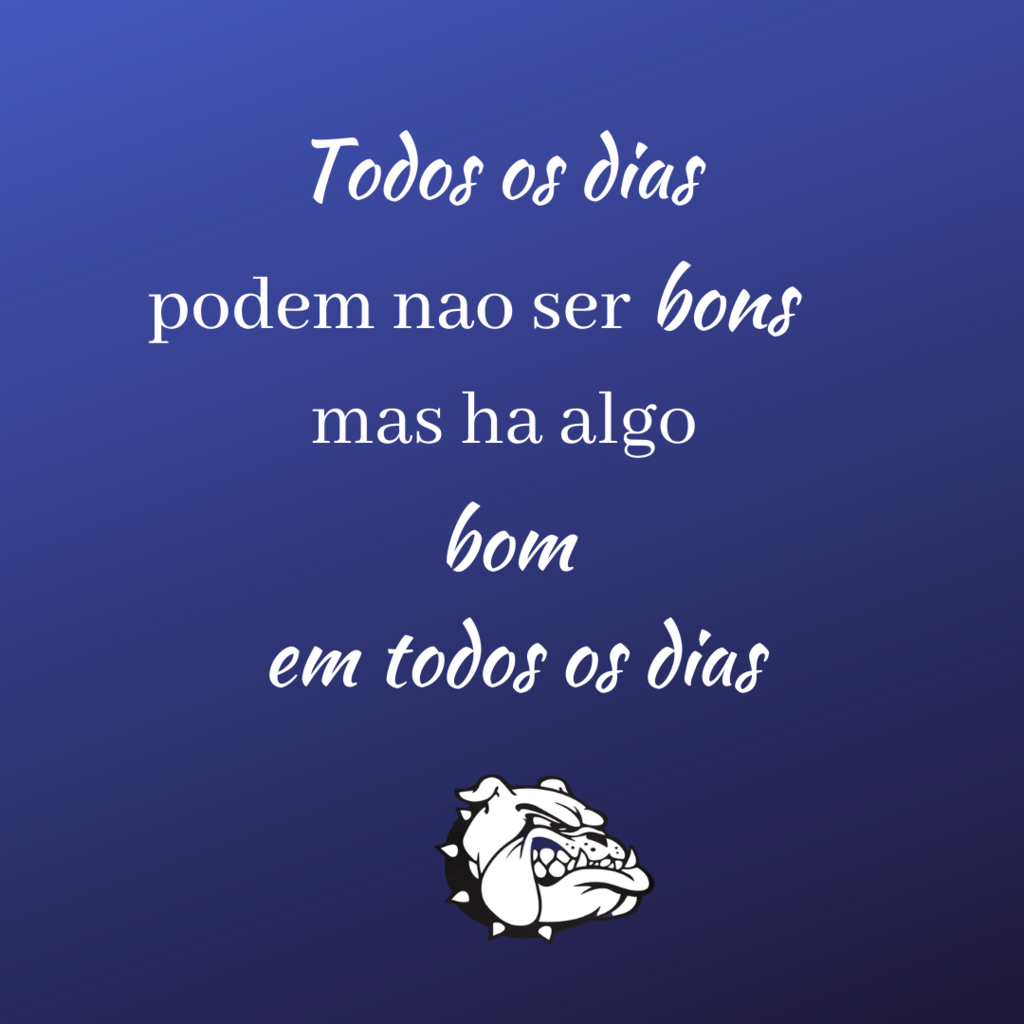 The staff at RPS knows times are tough, so we banded together to make 150 wellness bags for students in Rockland Schools. Inside you will find toiletry items and some other surprises that will help you in this difficult time. Please join us Thursday, April 2nd, from 12:30pm - 2:30pm in the Veterans Memorial Stadium parking lot. We are in this together, Rockland!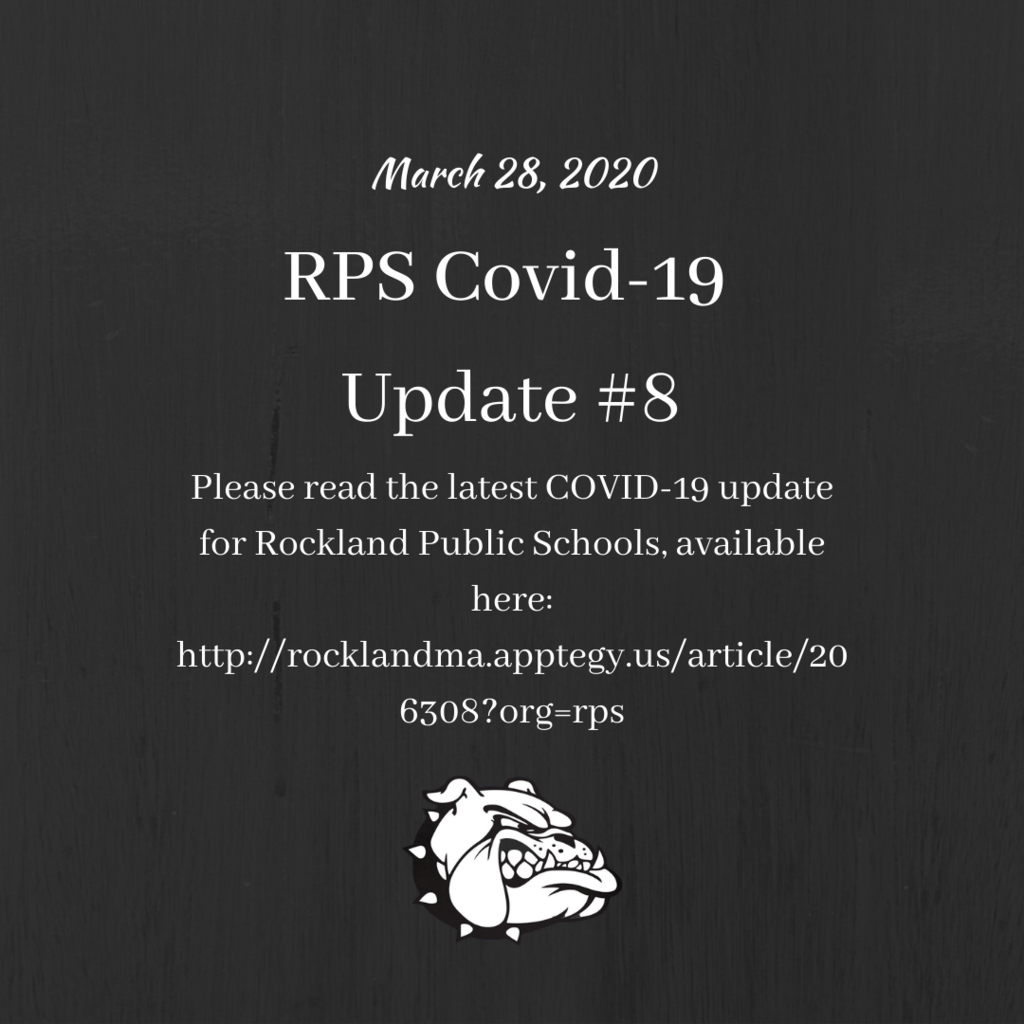 RPS is continuing to add to our community resource page. Check out the list below for just a few of the resources available during these difficult times. A full list is available at rocklandschools.org in the COVID-19 resource link. Stay well!