Due to the pending snowstorm, the Rockland Public Schools, including Rockland Pre School, will have a Remote Snow Day tomorrow, Thursday, December 17th. Baring a loss of power or some other weather-related situation, all students are expected to log in to learn remotely. Attendance will be taken. Each building principal has already communicated the learning schedule for the day. Please reach out to your principal with any questions. Thank you and be safe.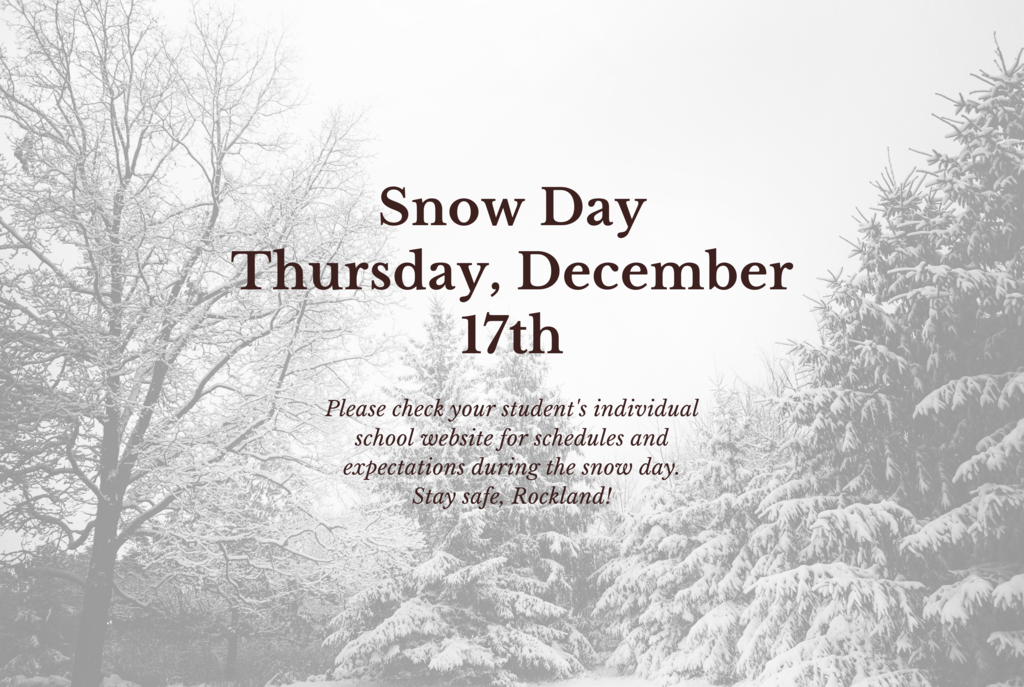 In anticipation of the snowstorm this Thursday, double lunches and breakfasts will be distributed tomorrow, Wednesday, December 16th, at the high school pick-up site. Lunches will not be distributed on Thursday.

Rockland Public Schools value the school community's feedback on our PreK-12 Remote and Hybrid Learning Models. Please take a few minutes to share your experience with us by completing the following brief survey.
https://forms.gle/SVBywgSg6SCbUkWJA

For the health and safety of all students, faculty, staff, and families, as recommended by the Rockland Board of Health, the Rockland Public Schools will transition to full remote learning effective Monday, December 14, 2020 and remain fully remote through December 22, 2020. Remote learning will continue until winter break begins on December 23rd. Our hybrid model including in-person classes will resume on Monday, January 4th with Cohort "B" being in school and cohort "A" learning remotely. Please note this important calendar change, as cohort A was originally scheduled to return on the 4th. For more information, please read Dr. Cron's announcement, available here:
https://tinyurl.com/y64jbtd6
and in Portuguese here:
https://docs.google.com/document/d/1R2z3cadKscCXDF-JFNr0p_dfEDZZTt94nbn2wrj7y2I/edit?usp=sharing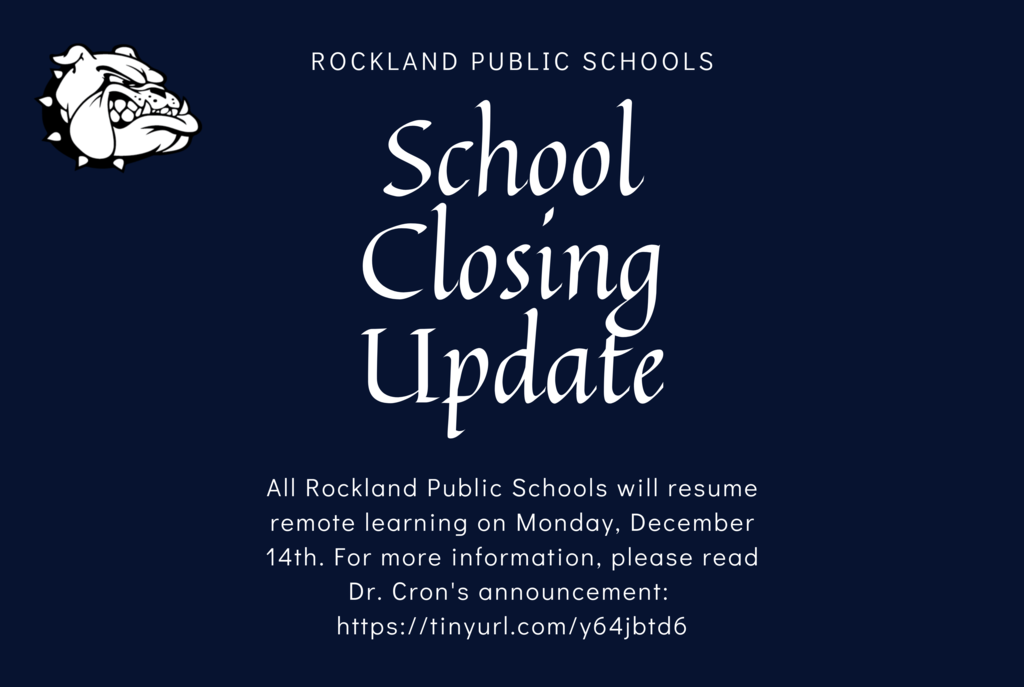 Pajama Day will be Friday, December 18th for students in Cohort B and Tuesday, December 22nd for students in Cohort A. We are looking forward to seeing your festive pajamas!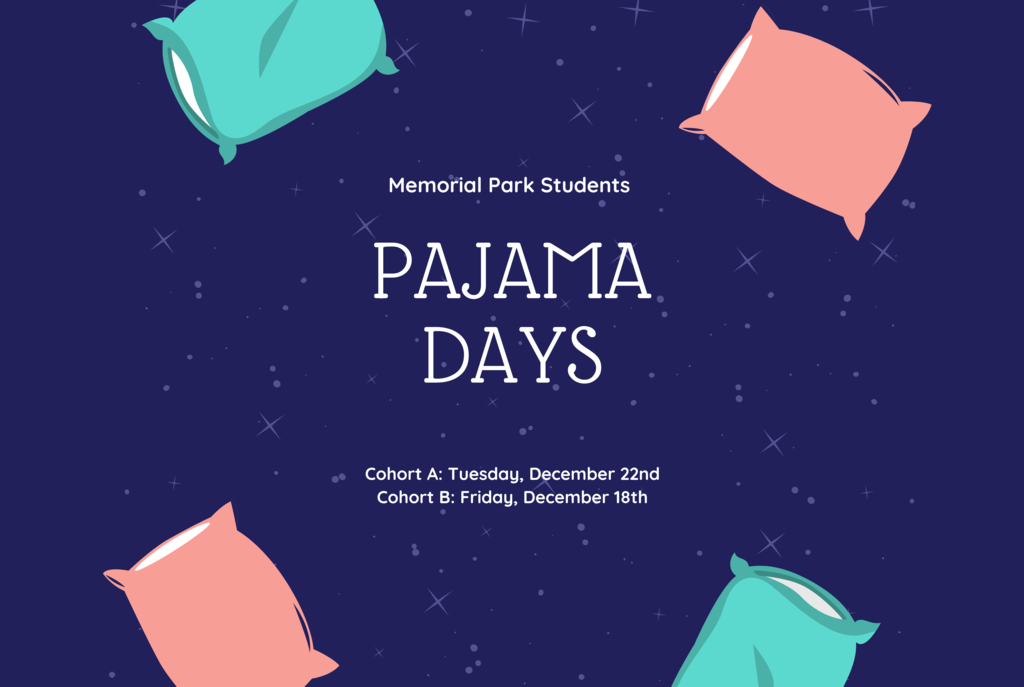 RPS Elementary families, Term 1 closes on Thursday, December 10th. Report cards will be available on Thursday, December 17th.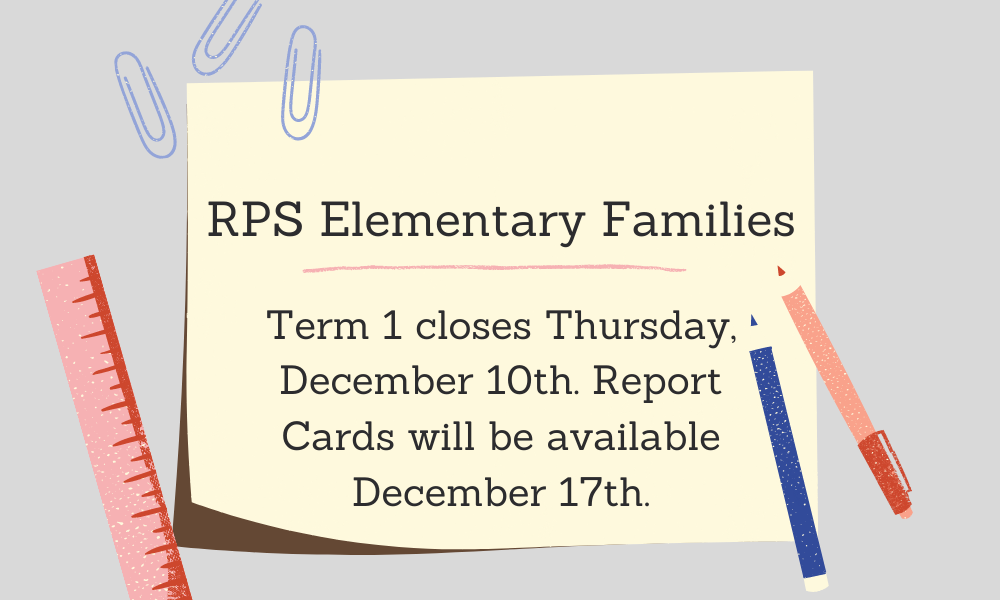 A video rendering of Phelps Elementary is available here:
https://youtu.be/we5kuJFeCZQ
Please take a moment to review the incredible plans for our new elementary school!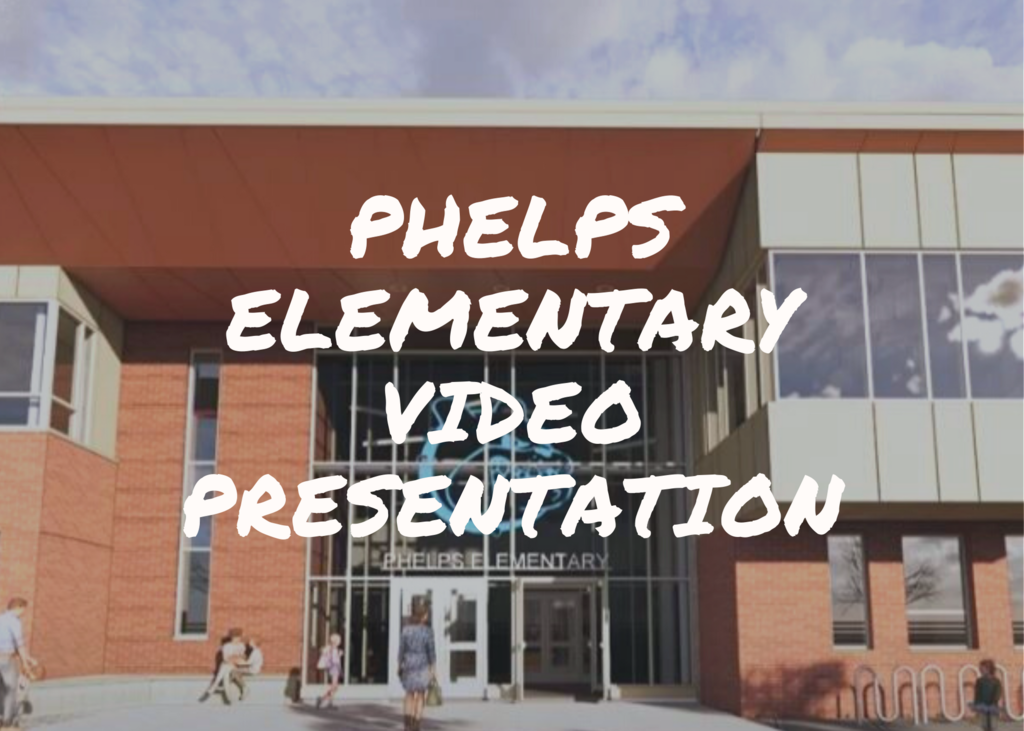 December breakfast and lunch menus are now available! Remember, all RPS students are provided free breakfast and lunch for the entire 2020-2021 school year!
https://tinyurl.com/y4gbz95p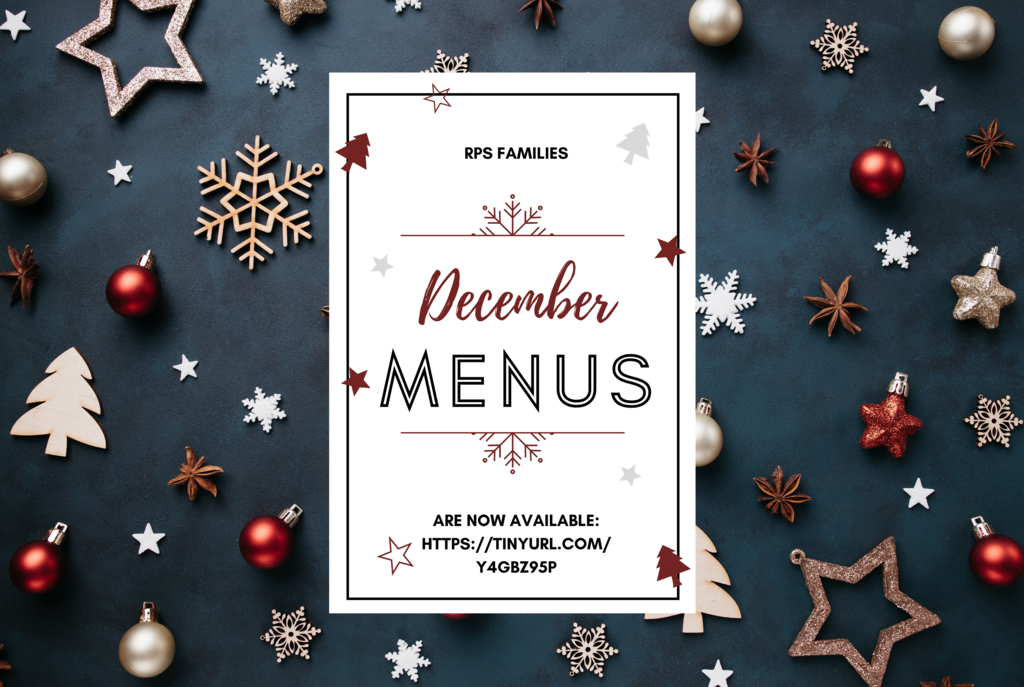 RPS wishes all members of the RPS community a safe, happy, and healthy Thanksgiving! Reminder: RPS will be closed Wednesday, November 25th through Friday, November 27th. School will resume on Monday, November 30th. Cohort B returns to in-person learning, while Cohort A resumes remote learning.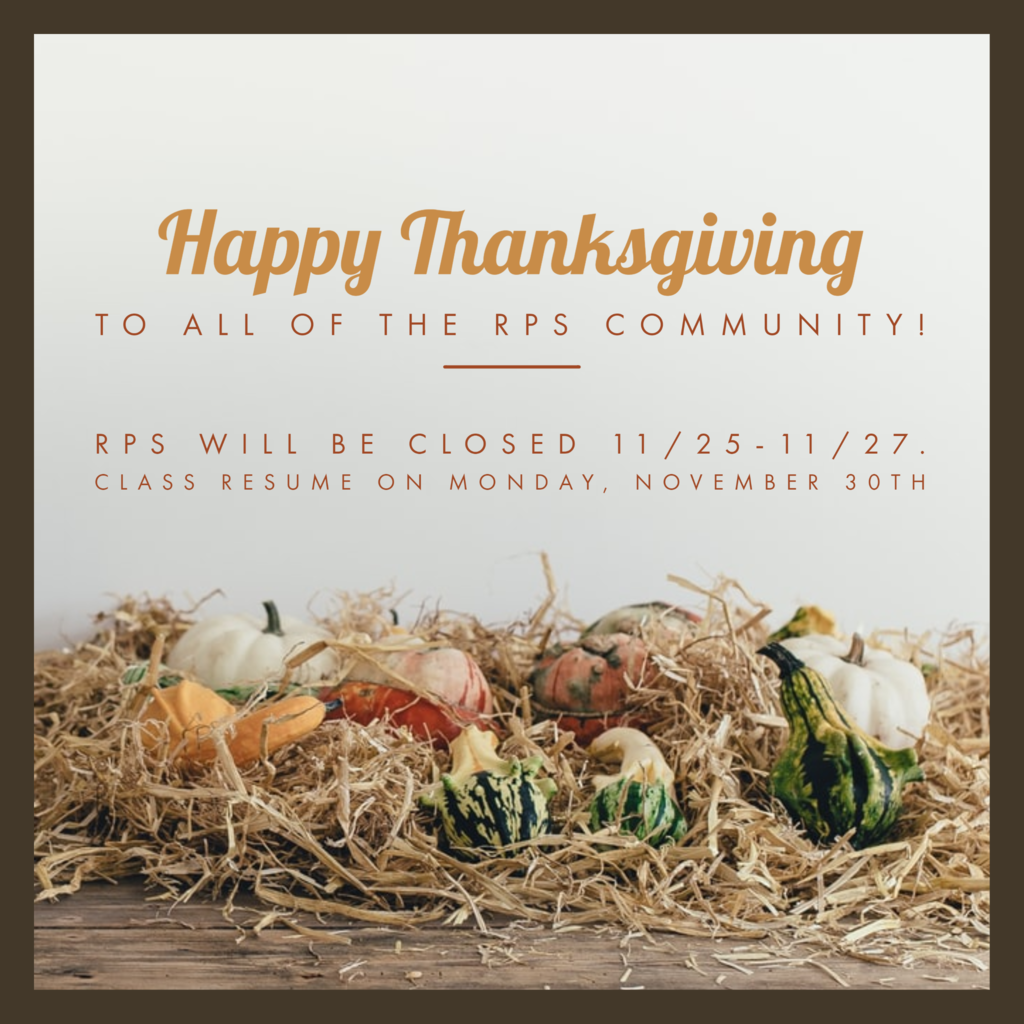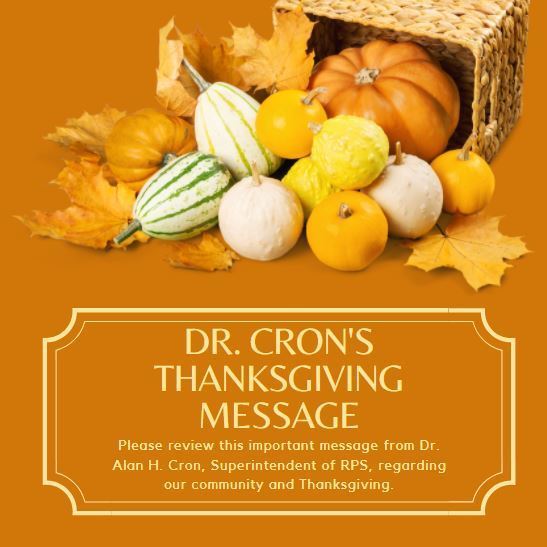 RPS will be closed Wednesday, November 11, in honor of Veteran's Day.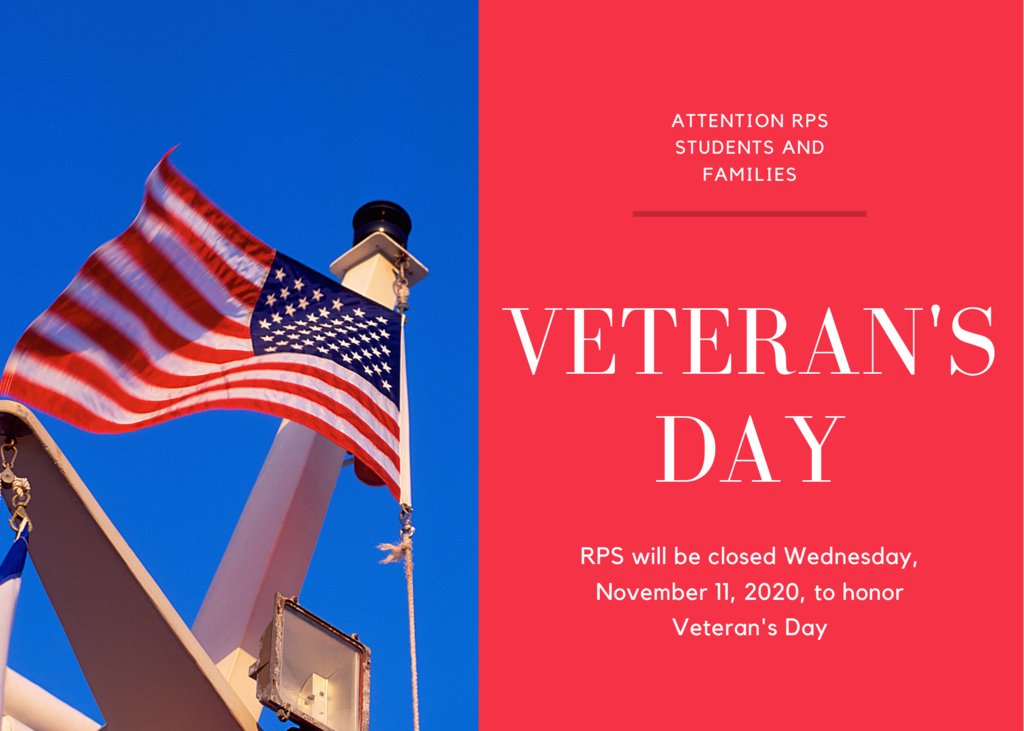 Families of elementary school students, Term 1 progress reports will be available Thursday, November 5th. Please check your email for your student's report!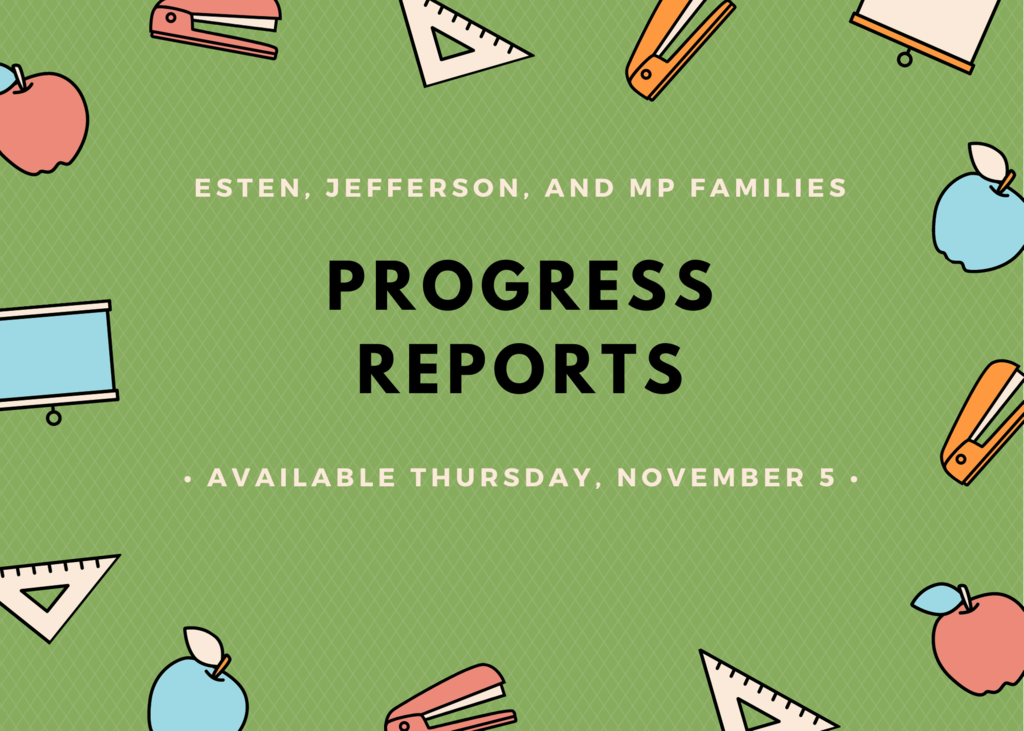 RPS will be closed to students on Tuesday, November 3rd for Election Day. Both in-person and remote learning will not be held.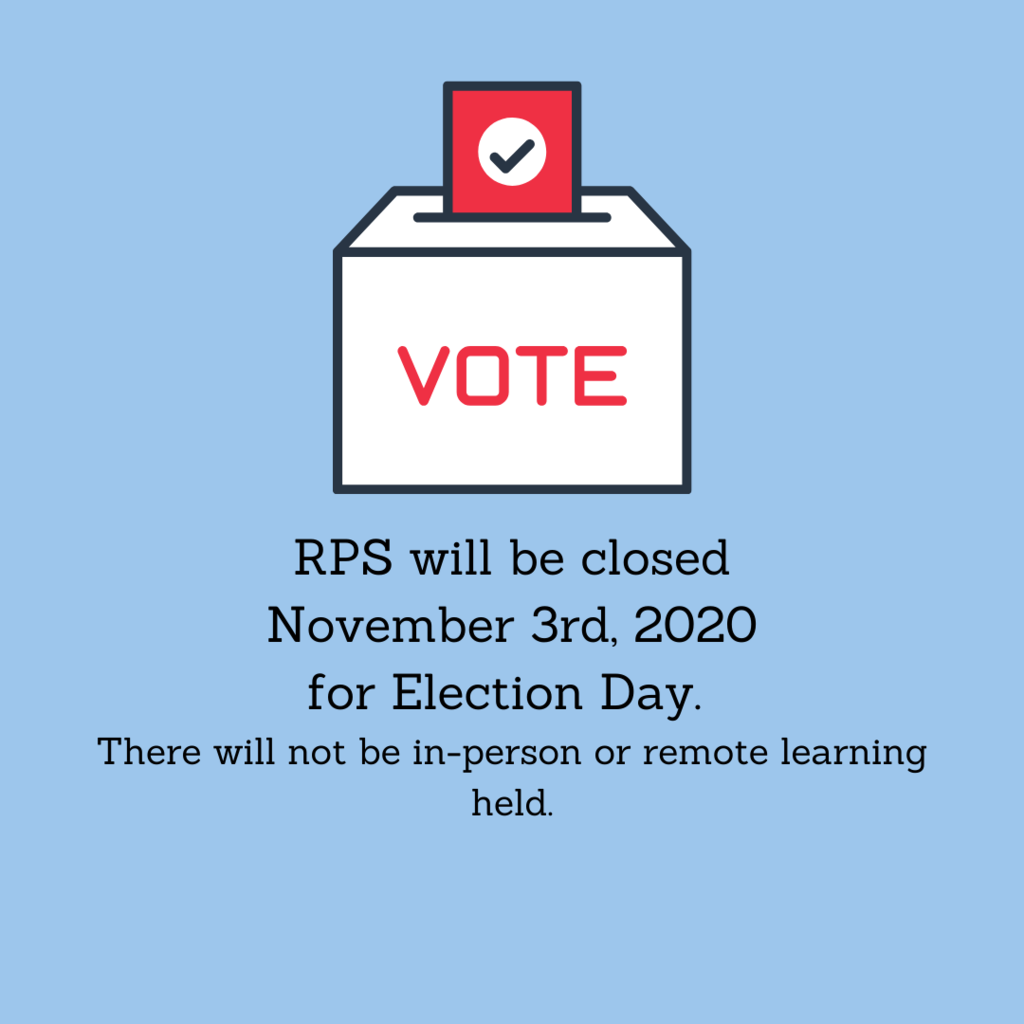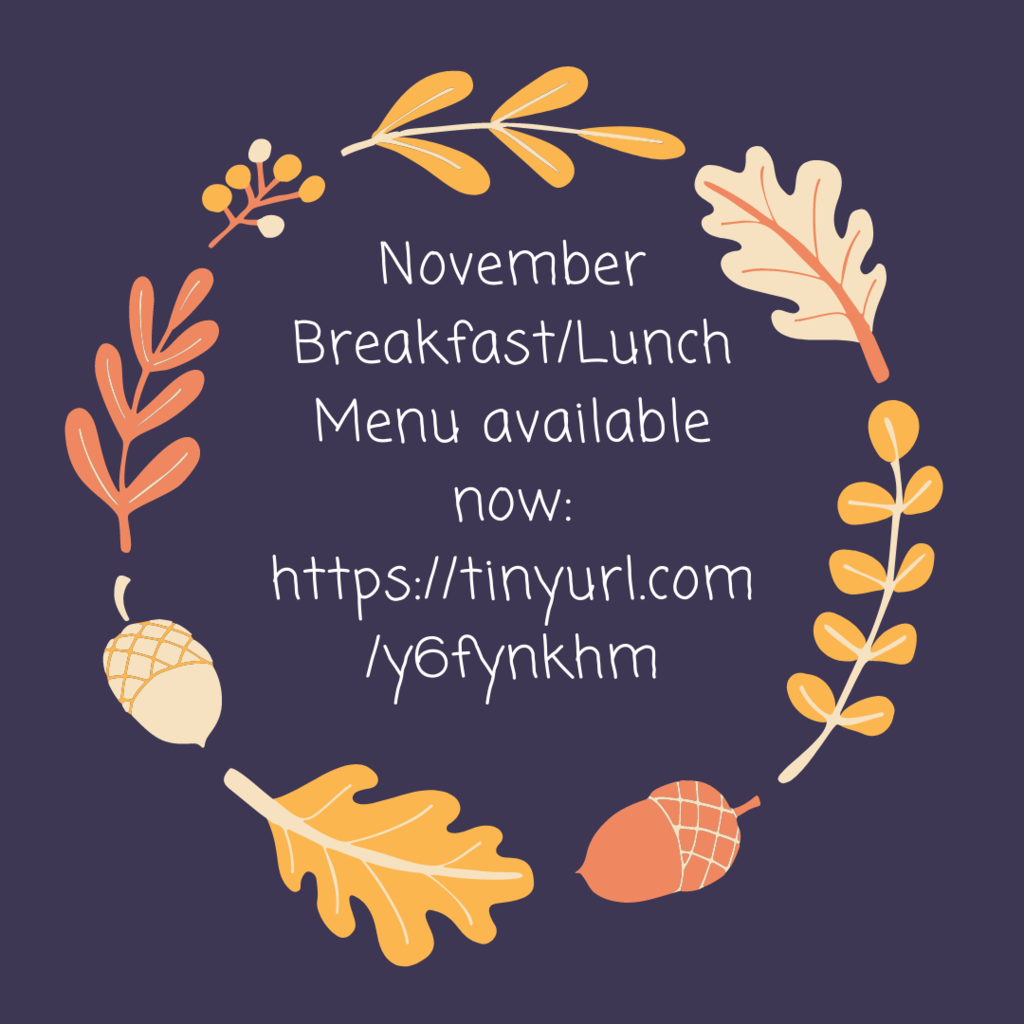 You are invited to our Annual Title I Meeting, presented by Kelsey Holbrook, Rockland Title I Director, on Monday, November 2nd at 6PM. The Google Meet link is below: meet.google.com/bbo-foab-qgb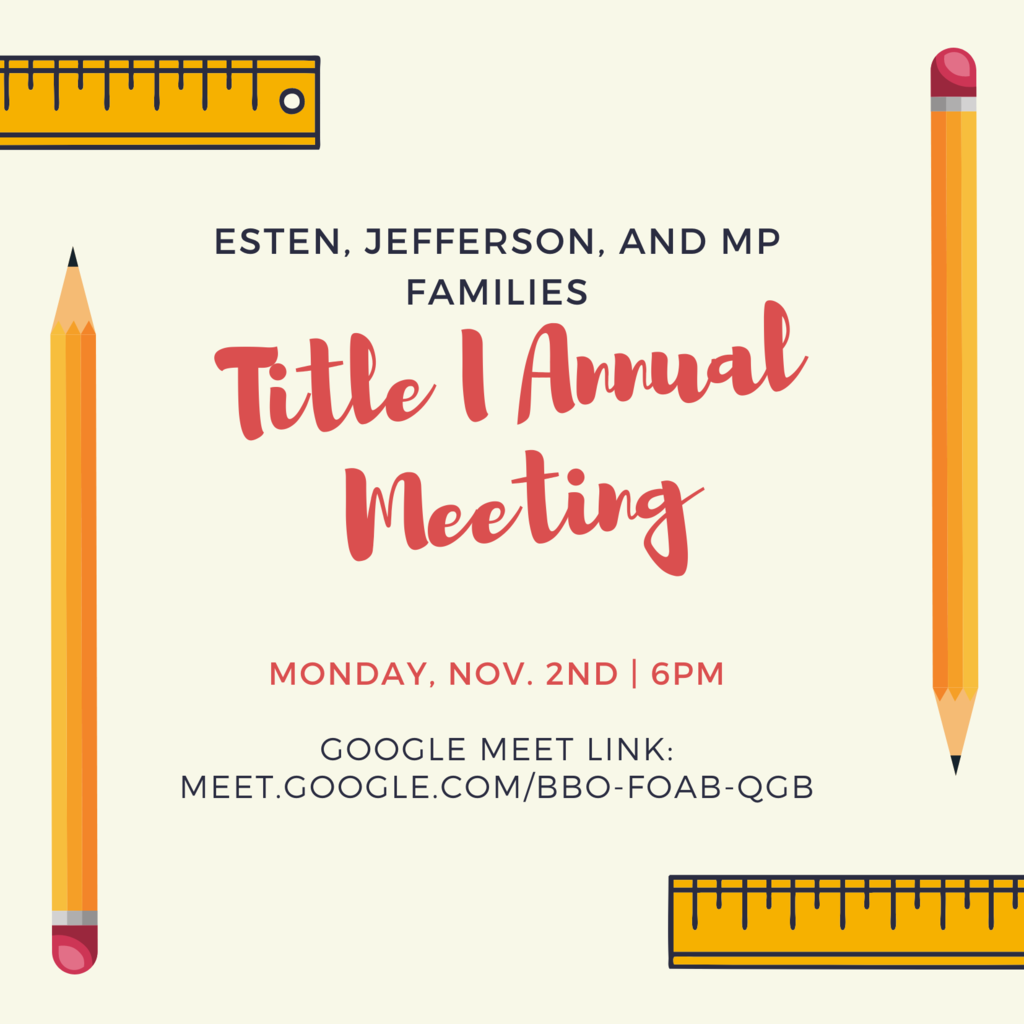 Attention RPS students and families, RPS will be closed Tuesday, November 3rd for Election Day.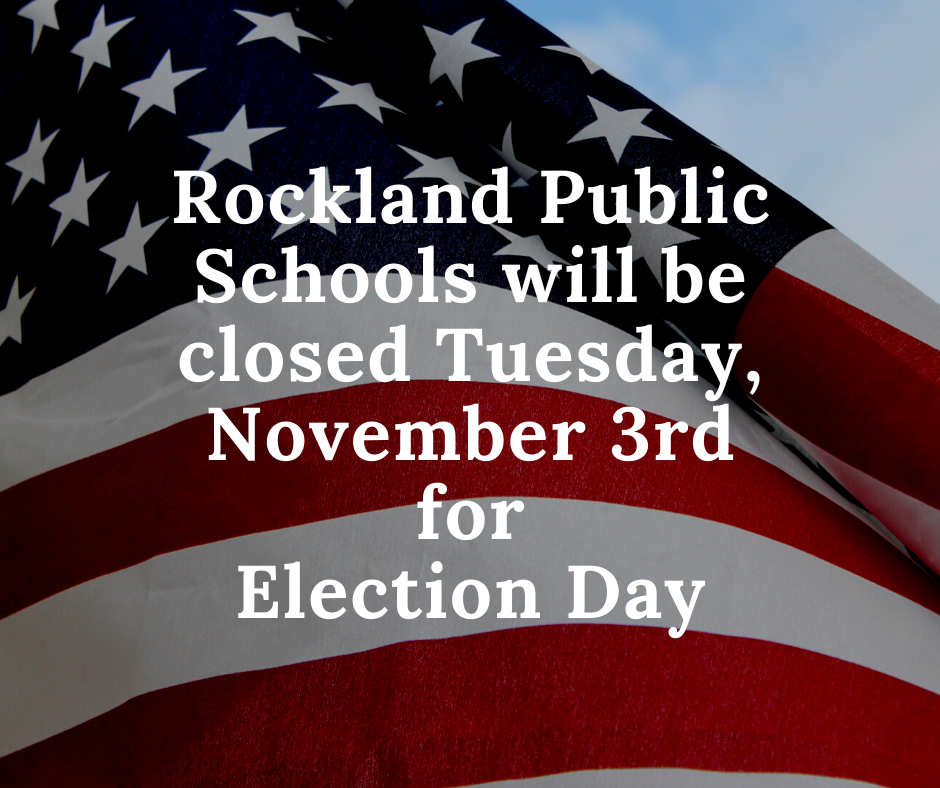 In order to best serve our families with technology issues we have installed a "Technology Help Line." If you have a problem with your Chromebook or internet connection, please call: (781) 681-9447 As always, students may bring their Chromebook to the school office secretary to report a problem and receive a loaner device until their Chromebook is repaired.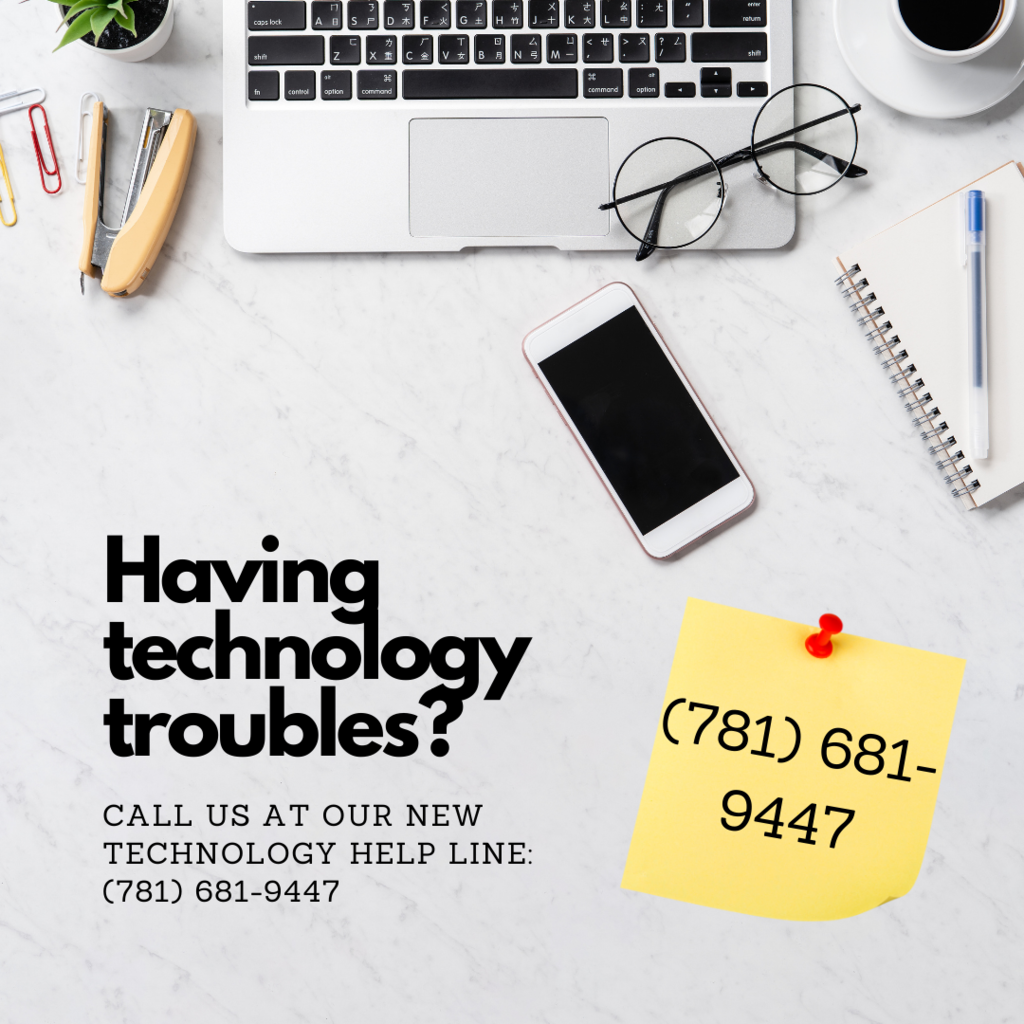 RPS students and families, Exciting news! The free breakfast and lunch program has been extended through the entire '20-'21 school year! Please see the linked flyer for more information.
https://tinyurl.com/y3t7mem7

Please take a moment to read the latest Covid update sent by Superintendent of Schools, Dr. Alan Cron. In the update, Dr. Cron relays important information regarding the spread of Covid-19 and the impact that our safety measures have within the RPS community. The update is available here:
https://tinyurl.com/y533rdg5

The latest COVID-19 Update from Dr. Alan Cron is now available:
http://rocklandma.apptegy.us/o/rps/page/covid-updates-and-communication
The update contains important information regarding the recent change of Rockland's status from a yellow to a red town, as well as procedures that will be implemented within the schools. Please take a moment to review the update.