Spirit Week starts tomorrow! Dress up according to the themes below to show your Bulldog Pride! Monday: Comfy Day Tuesday: Twin Day Wednesday: Country Club v. Country Thursday: Mathlete v Athlete Friday: Class Colors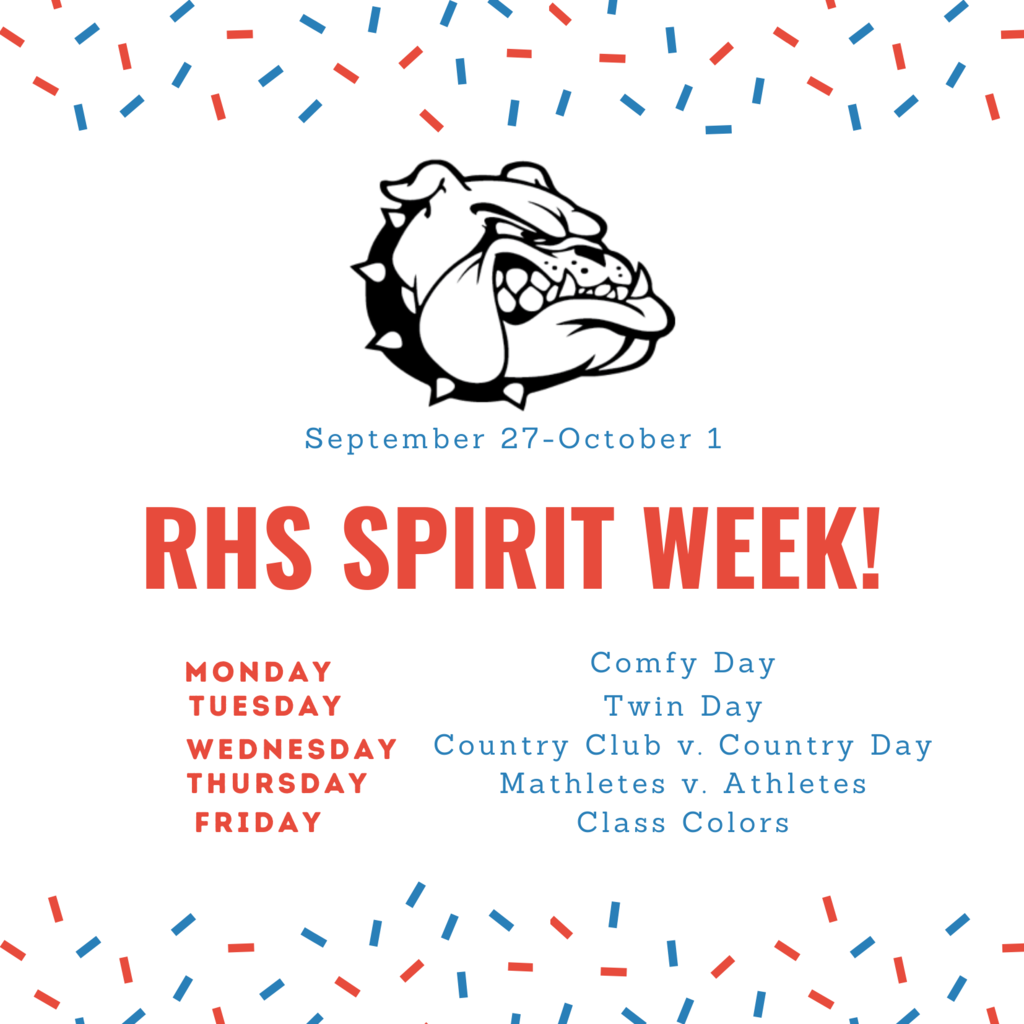 RHS Students-Reminder to wear pink for breast cancer awareness on Friday, September 23rd. Thank you!

Tomorrow is Pink Out Day! This district wide event, sponsored by the RMS/RHS Student Councils, is meant to encourage and show support for the American Cancer Society's Breast Cancer Awareness campaign!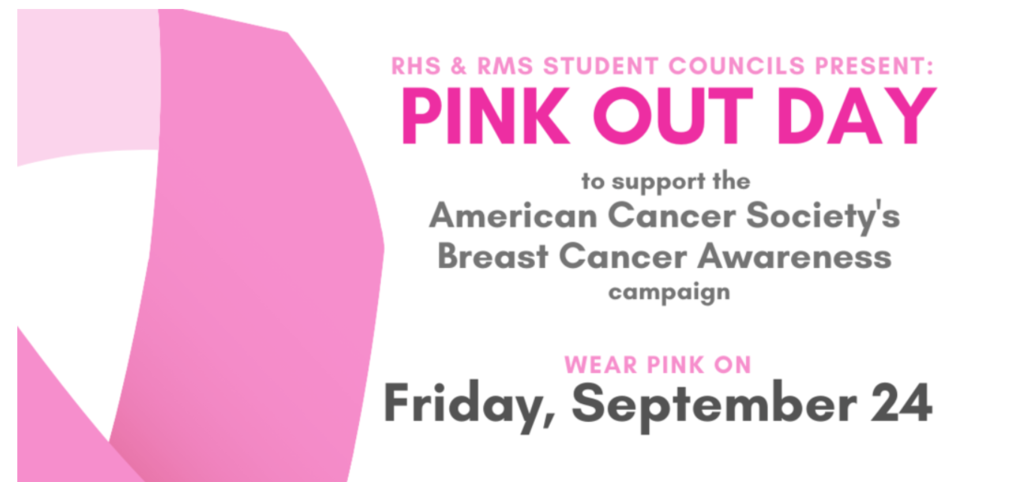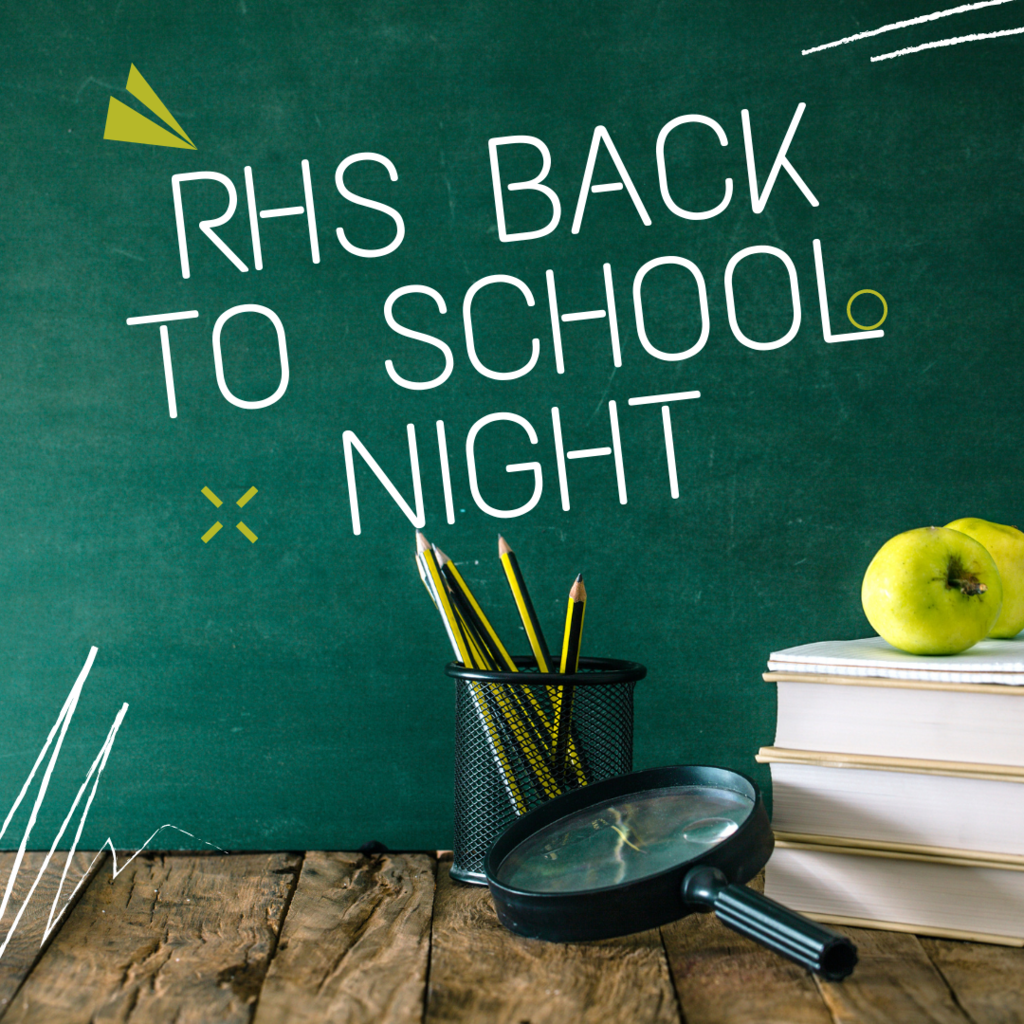 RHS home football game v Cumberland delayed 1 hour game due to away team having transportation issue. Game will start at 2:00 PM.
Today is a Day 7; this means b block Is first today!
RHS Picture Day is Thursday, September 9th. Students can pick up picture order forms from the main office. Pictures will Be taken during English class. If English class does not meet, please have your picture taken during the lunch period!
RHS Students- Reminder Tuesday, 9/7 is Day 5 with D Block Lunch Schedule. We hope everyone had a great Labor Day Weekend!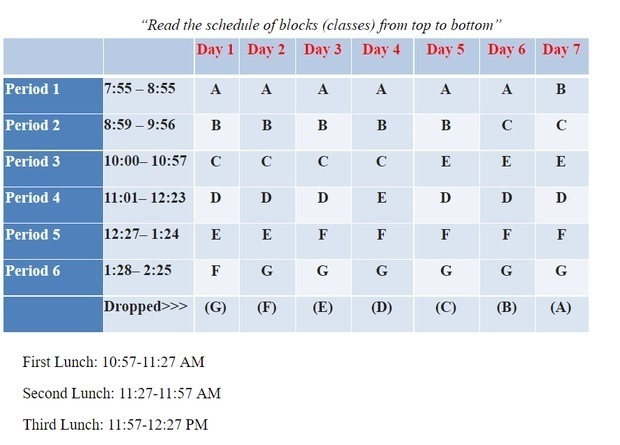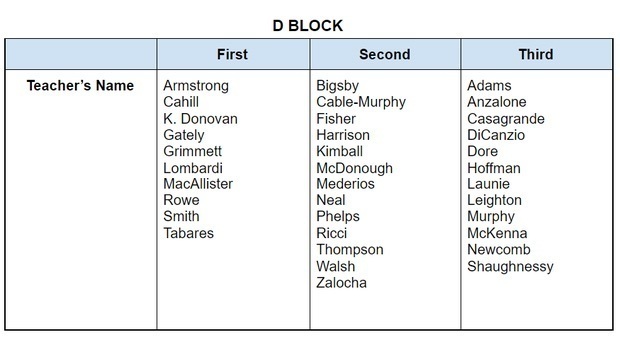 Save the date! RHS Back to School night is Wednesday, September 15th at 6:30pm. Attendees will begin their evening in the auditorium for a short presentation, and then follow their student's schedule to experience a day in the life of a RHS student!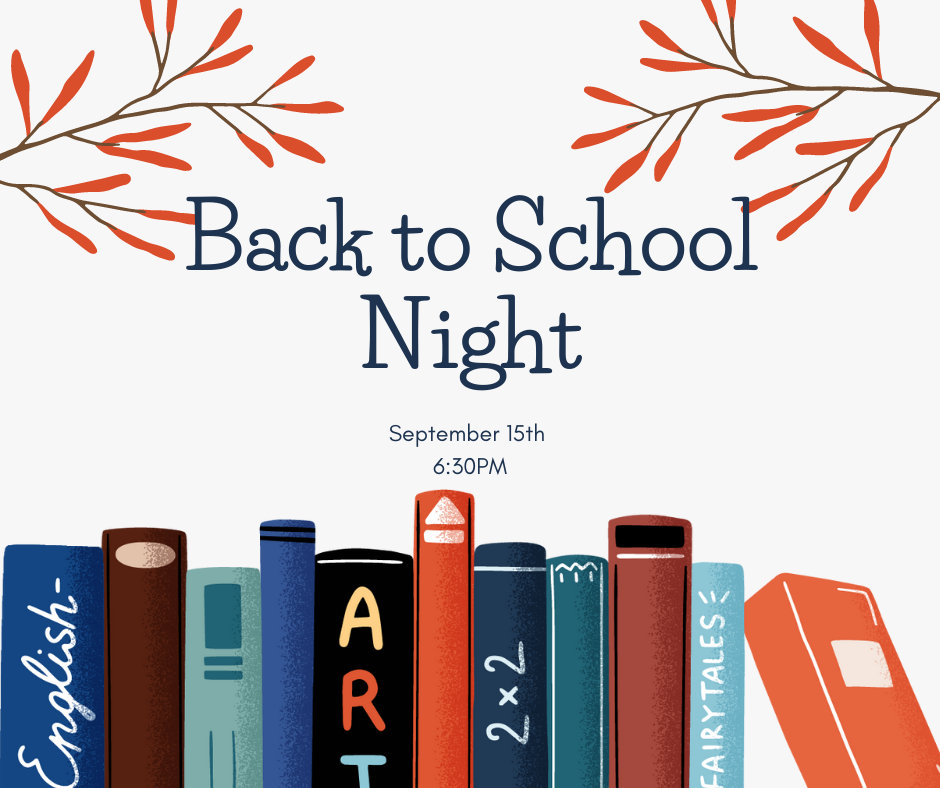 School Picture Day is Thursday, September 9th. To order a package, please pick up a form from the Main Office. All students are required to have your picture taken for your student ID!
Tomorrow is Day 4 which means it is a E Block Lunch Day so please use this schedule!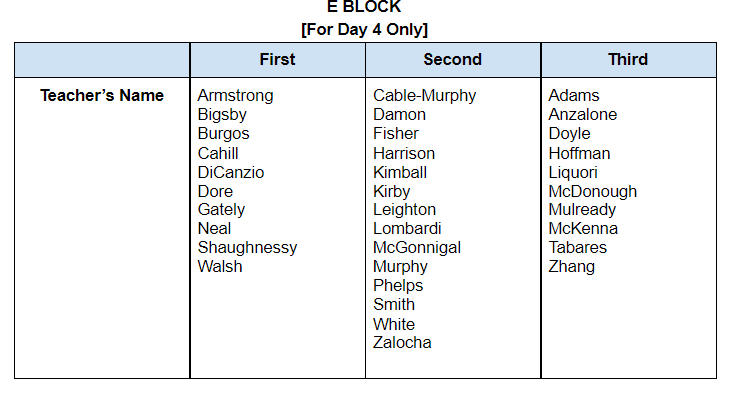 Tomorrow is a day 2 with our regular bell schedule. Wishing everyone a great second day of school!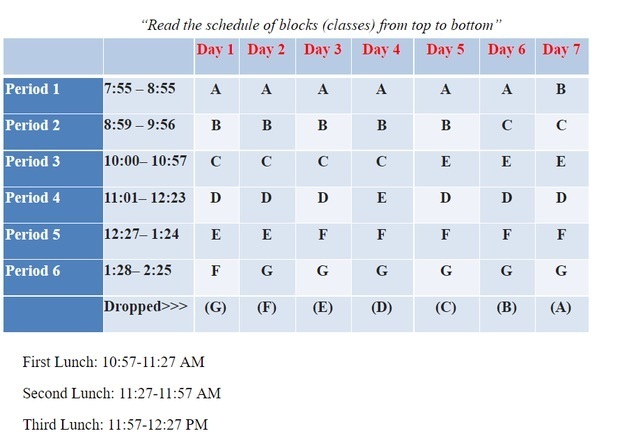 Here is the lunch schedule for D block (used on first day of school). We use this lunch schedule on every day except when it is day 4 and d block drops. We will share E block lunch schedule on Day 4!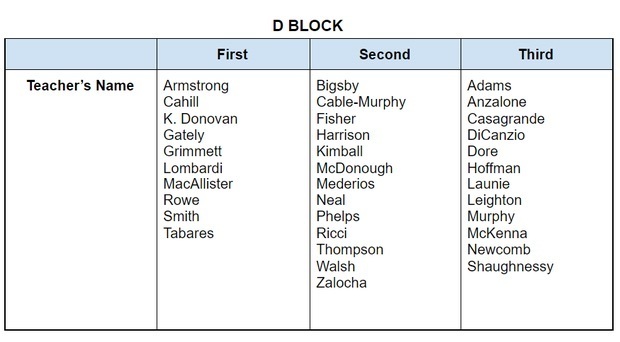 Welcome to the 2021-2022 school year, Rockland! Let's have the best year yet!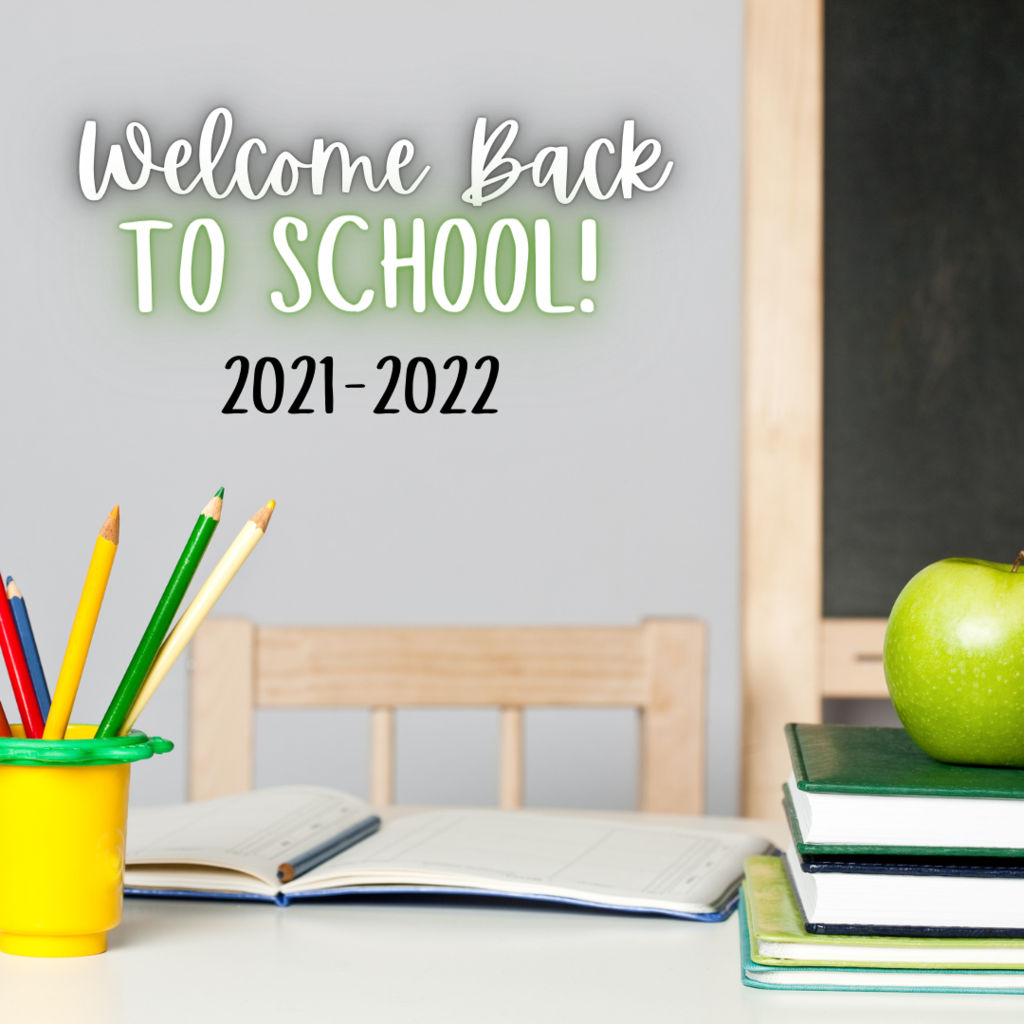 Monday, 8/30 is our first day of school! A block will be longer than usual so we can cover our Back to School Orientation. It will be a Day 1 on your schedule which is available on Aspen. Students should be in A block by 7:55am. Looking forward to seeing everyone!!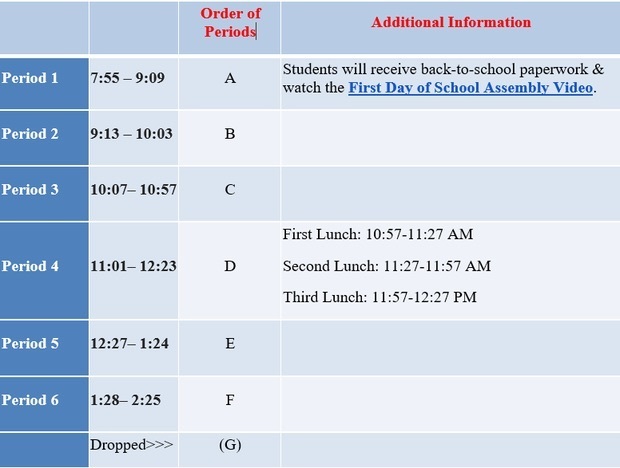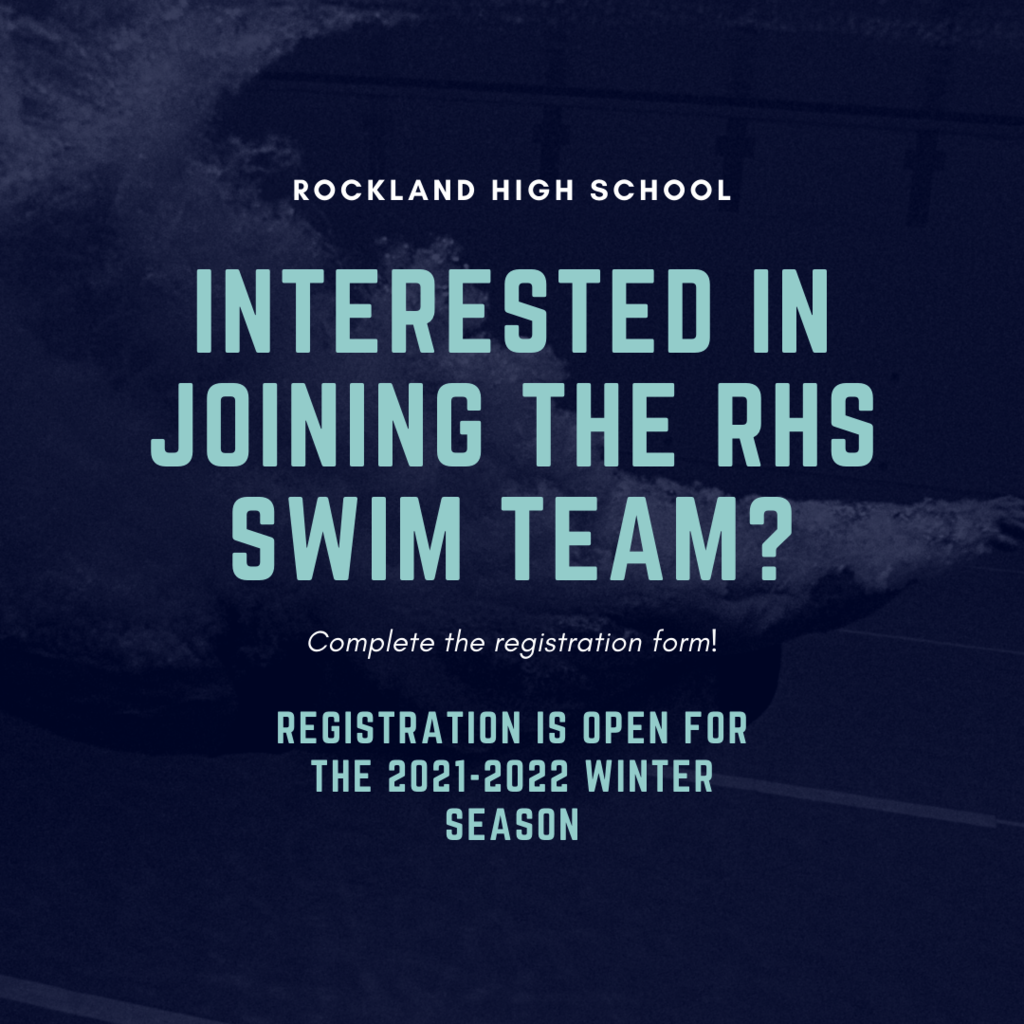 Picnic in the Park is available to children 18 and under, Monday through Thursday, with double lunches served on Thursday. Lunches will be served at the schedule below: 11-11:30am: SpringGate, Copley and McKinley Community Center 12-12:30pm: Jefferson and Hartsuff Park 1-1:30pm: Rockland High School and Rockland Memorial Library July 26th-August 12th at 11-11:30am: Esten Elementary School Menus will be available on the Lunch Menu tab of the RPS Website.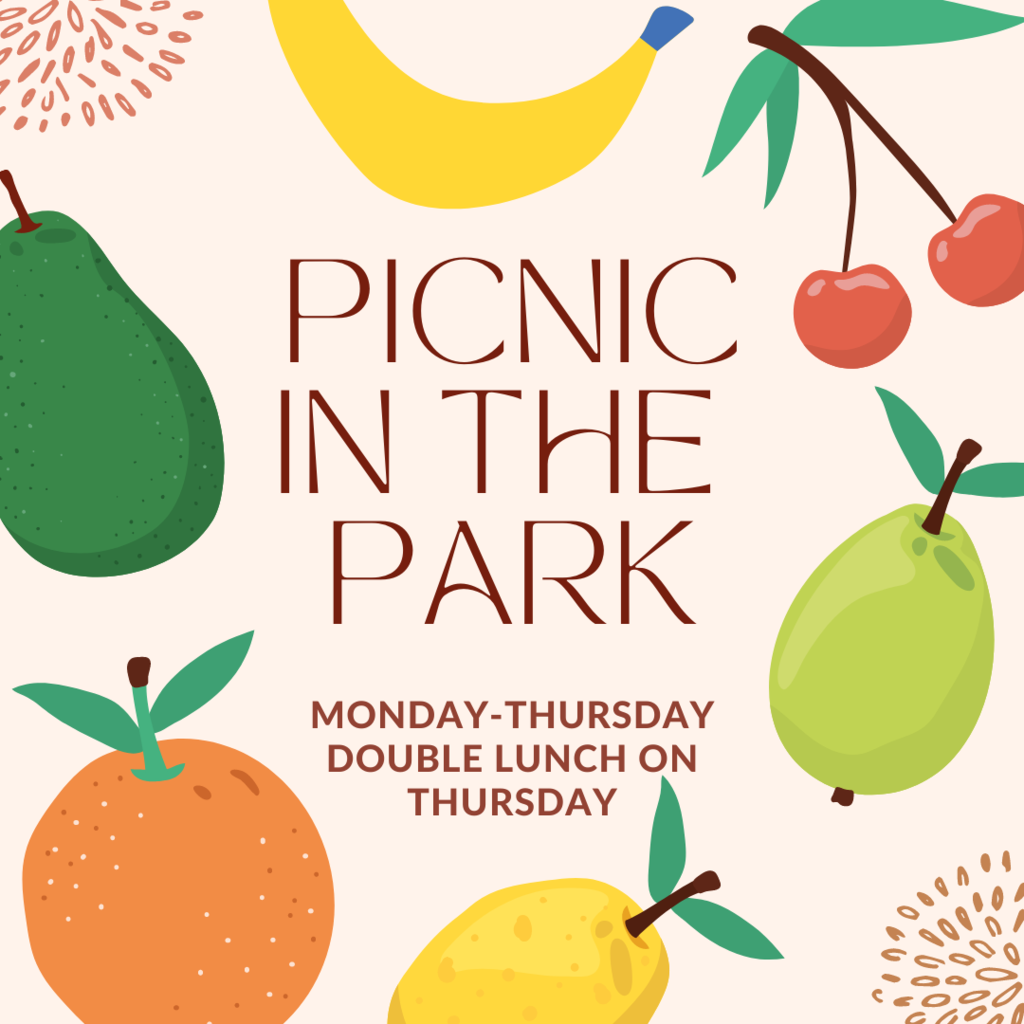 There will be a girls Strength and Conditioning Camp offered this summer! The camp is free and not sport specific. Please email Diana Newcomb (
dnewcomb@rocklandschools.org
) with any questions!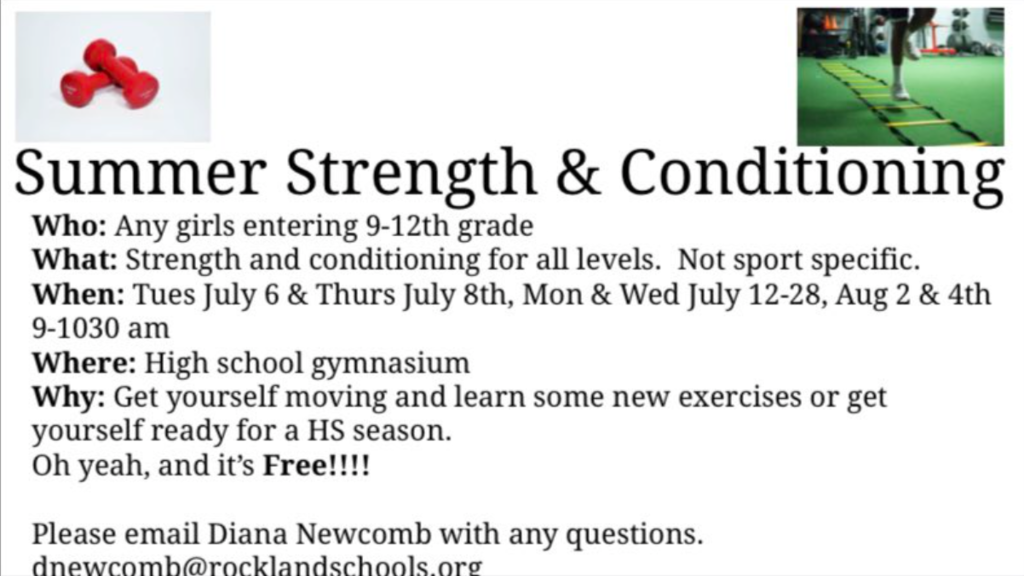 Welcome to summer, RPS! The 2020-2021 school year came to an end today, Monday, June 21st. RPS wishes you a safe, healthy, and happy summer. See you in August!