Save the dates: Holiday Concert Schedule!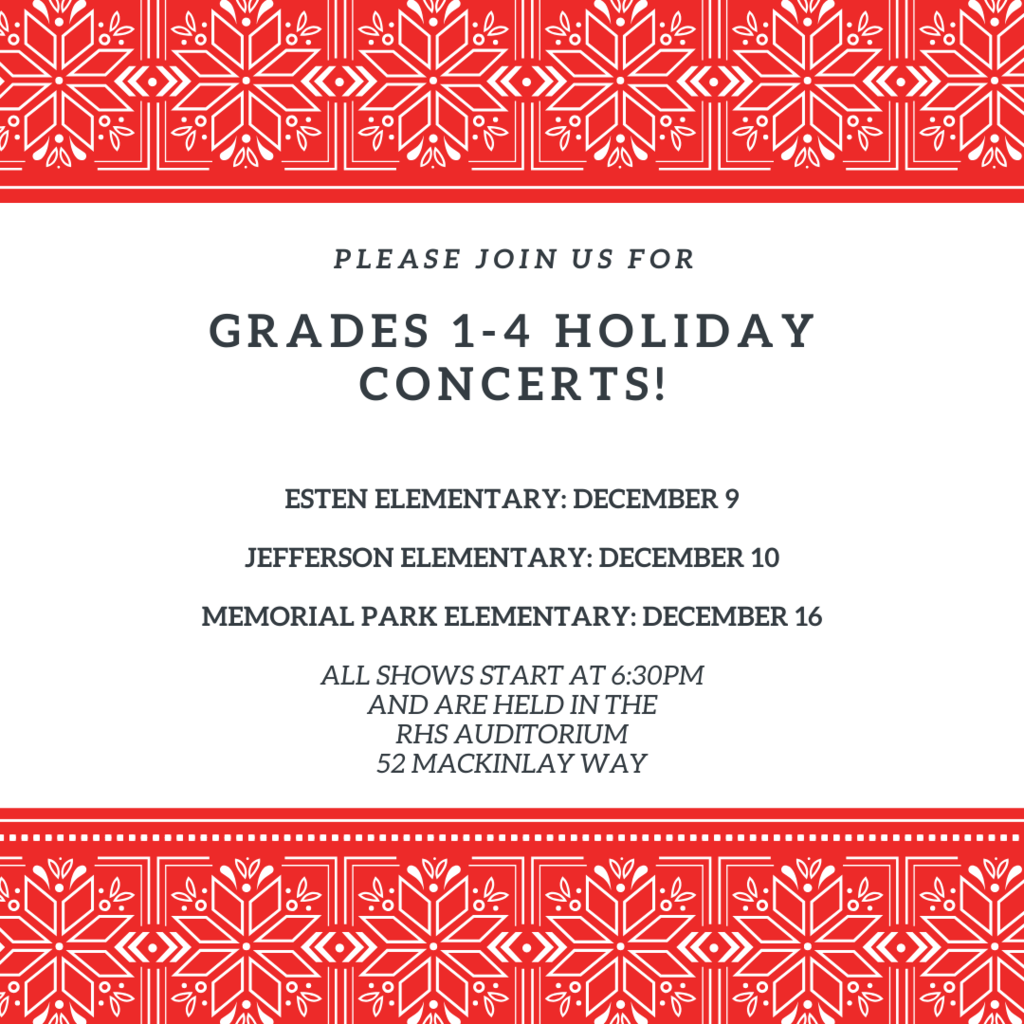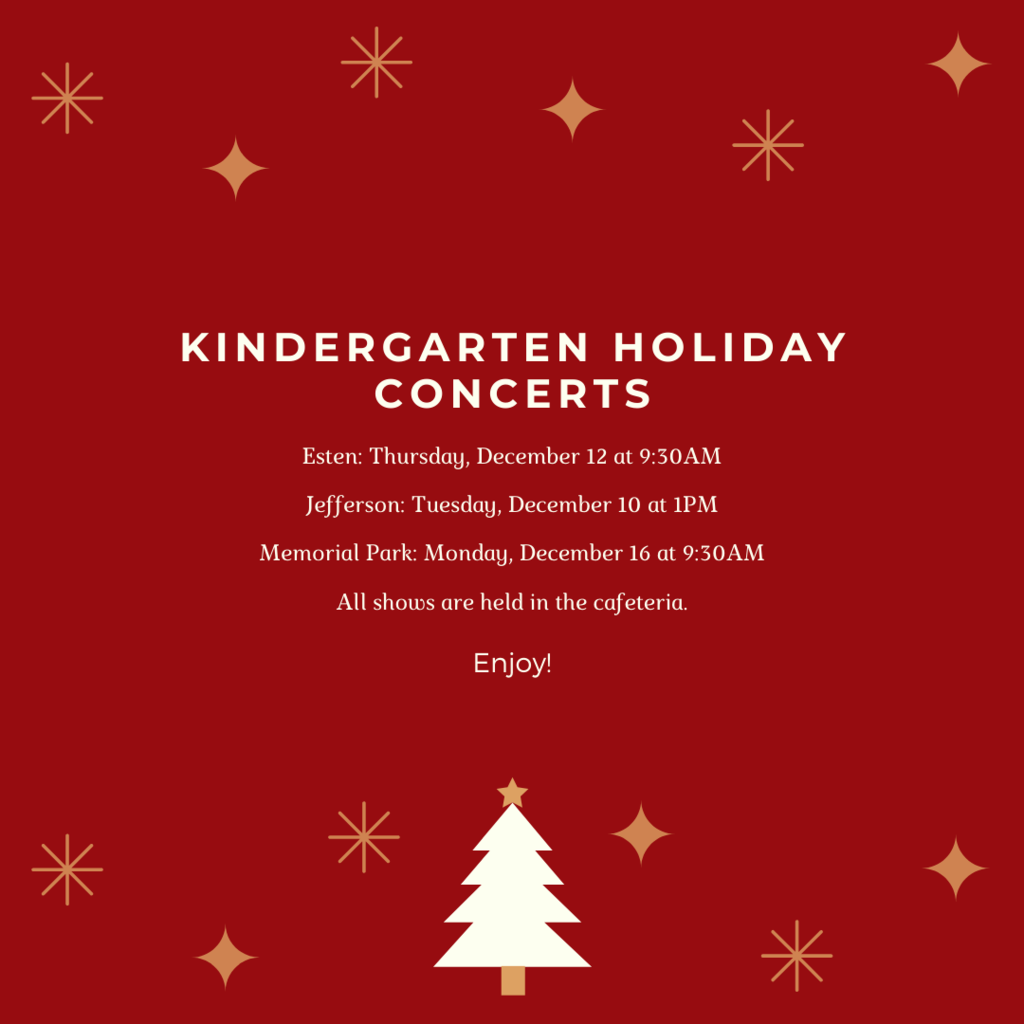 Parent Teacher Conferences are Monday, November 25 & Tuesday, November 26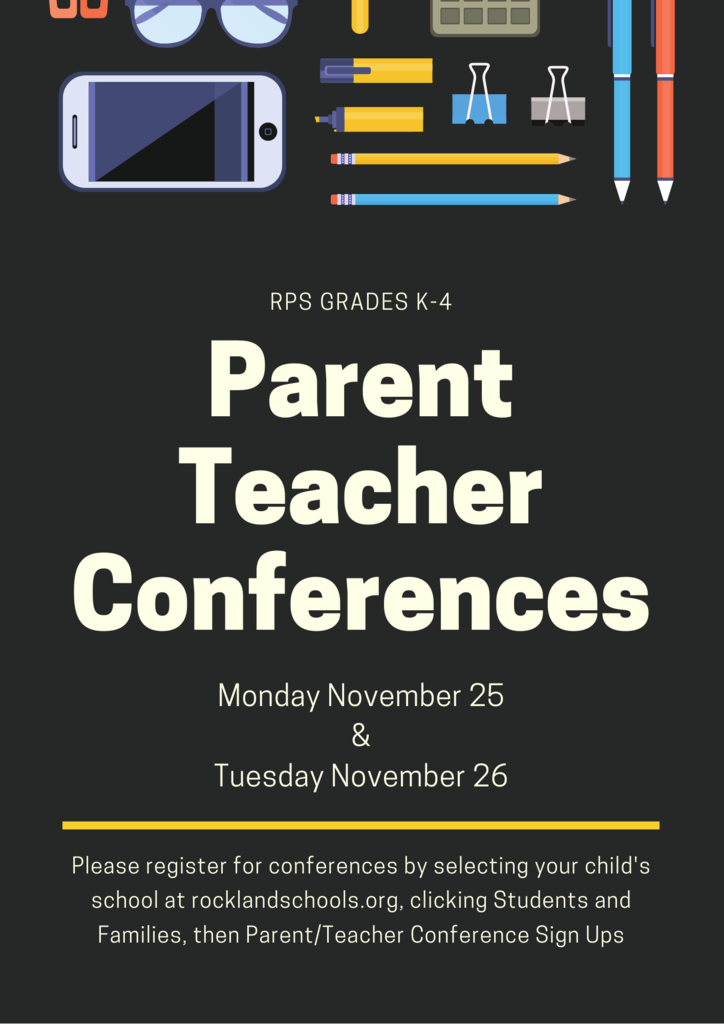 Book Fair and Math Night- what a combo!

Johnny the K is coming to Jefferson!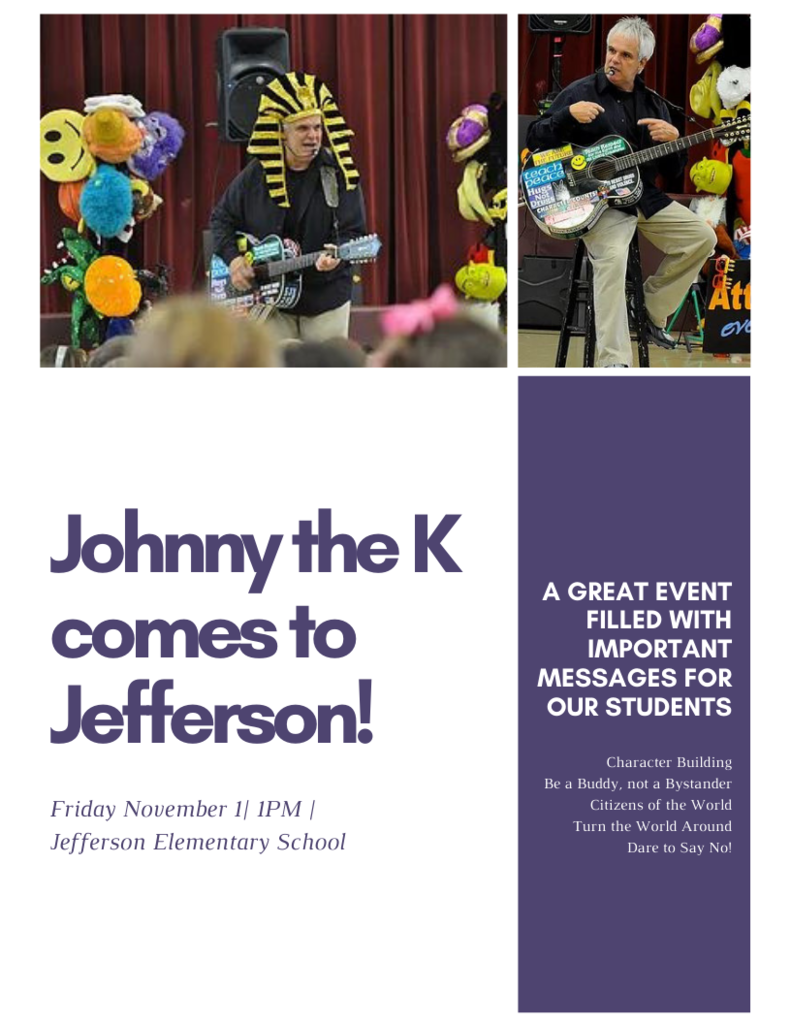 Yankee Candle Fundraiser starts October 18th!

Jefferson Elementary is having a Halloween Dance on October 25th!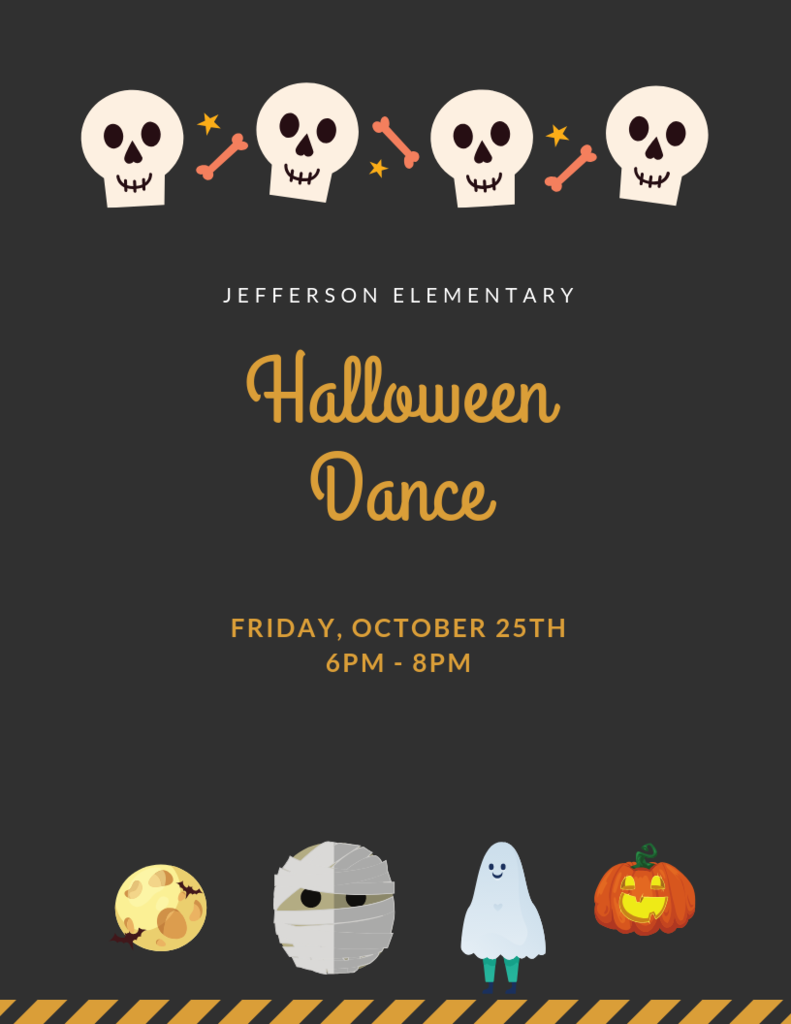 On Wednesday, October 16th, from 6-7PM, Jefferson Elementary will be hosting Book Bingo! Join your classmates and Jefferson teachers for a night of Bingo sponsored by the PAC. The prizes are brand-new books of your choice. The cost is $1.00 for a set of Bingo cards (6 cards) for the night. You may buy as many card sets as you'd like.