RPS students and families, Monday, September 14th starts two weeks of remote learning. Please contact your specific school with any questions. "See" you soon, Bulldogs!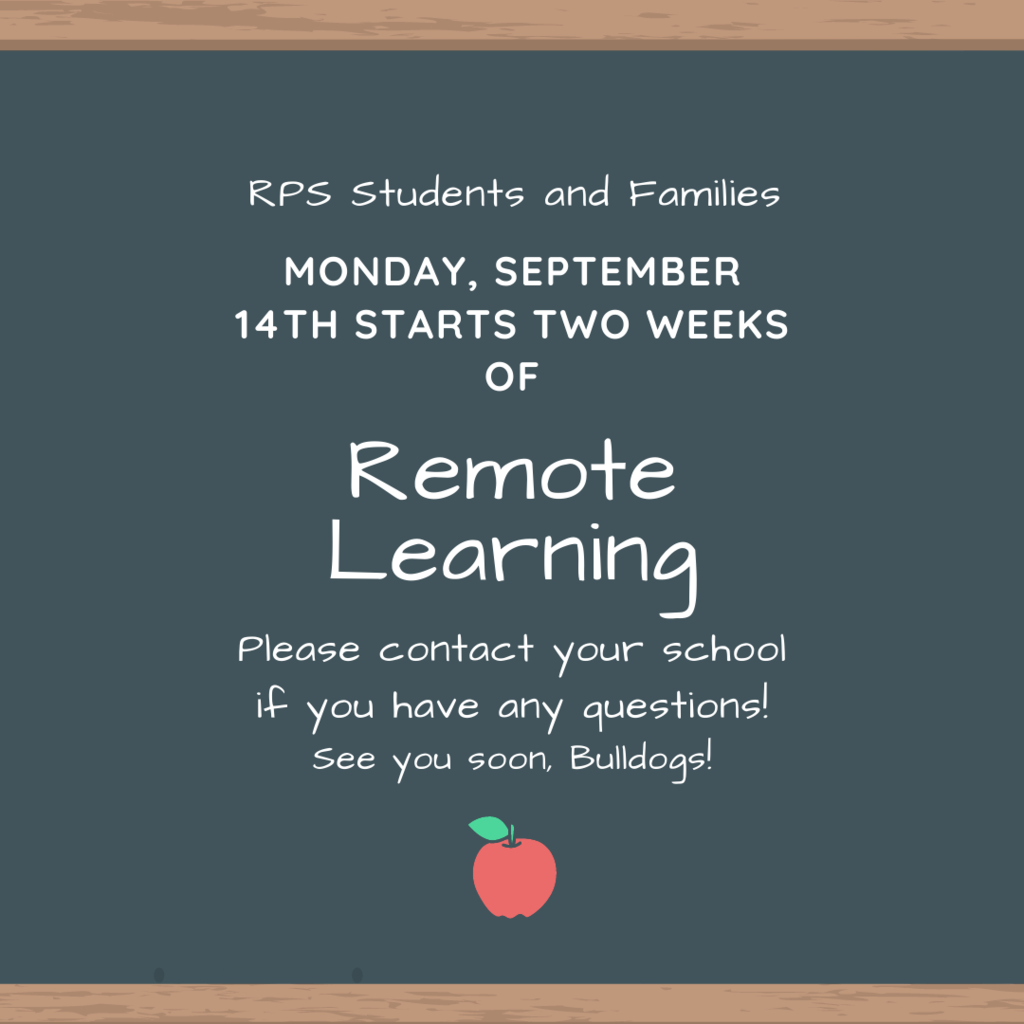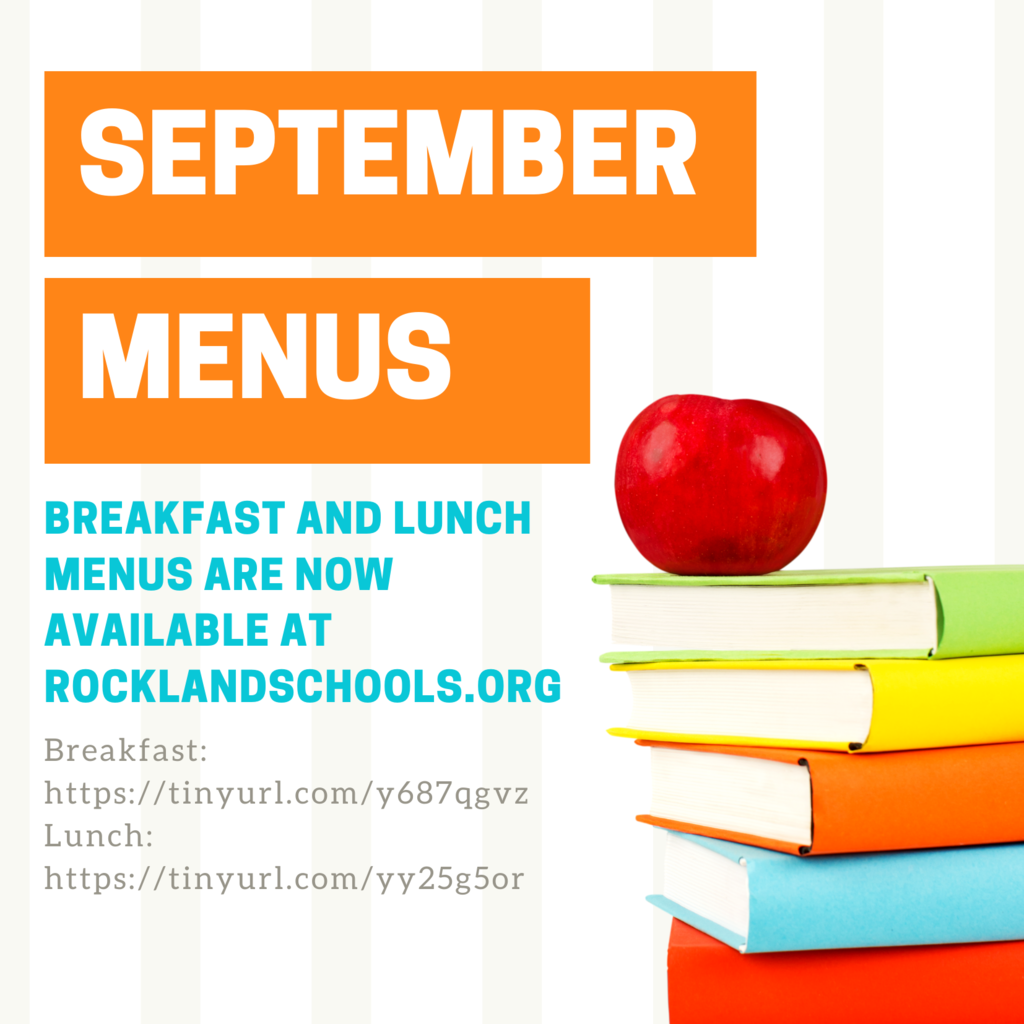 Fall Sports Sign-ups are happening Friday, September 25th! Sports include boys/girls soccer, cross country, and golf. When: Friday, September 25th 10am-12pm or 1:30pm-3pm Where: The Memorial Park Oval Please bring an up to date physical. Physicals are available at ConvenientMD for $20, no appointment necessary. The cost per sport is $200 per student or $400 per family. Please pay online at:
https://tinyurl.com/RPSPayonline
or with a check payable to the Town of Rockland.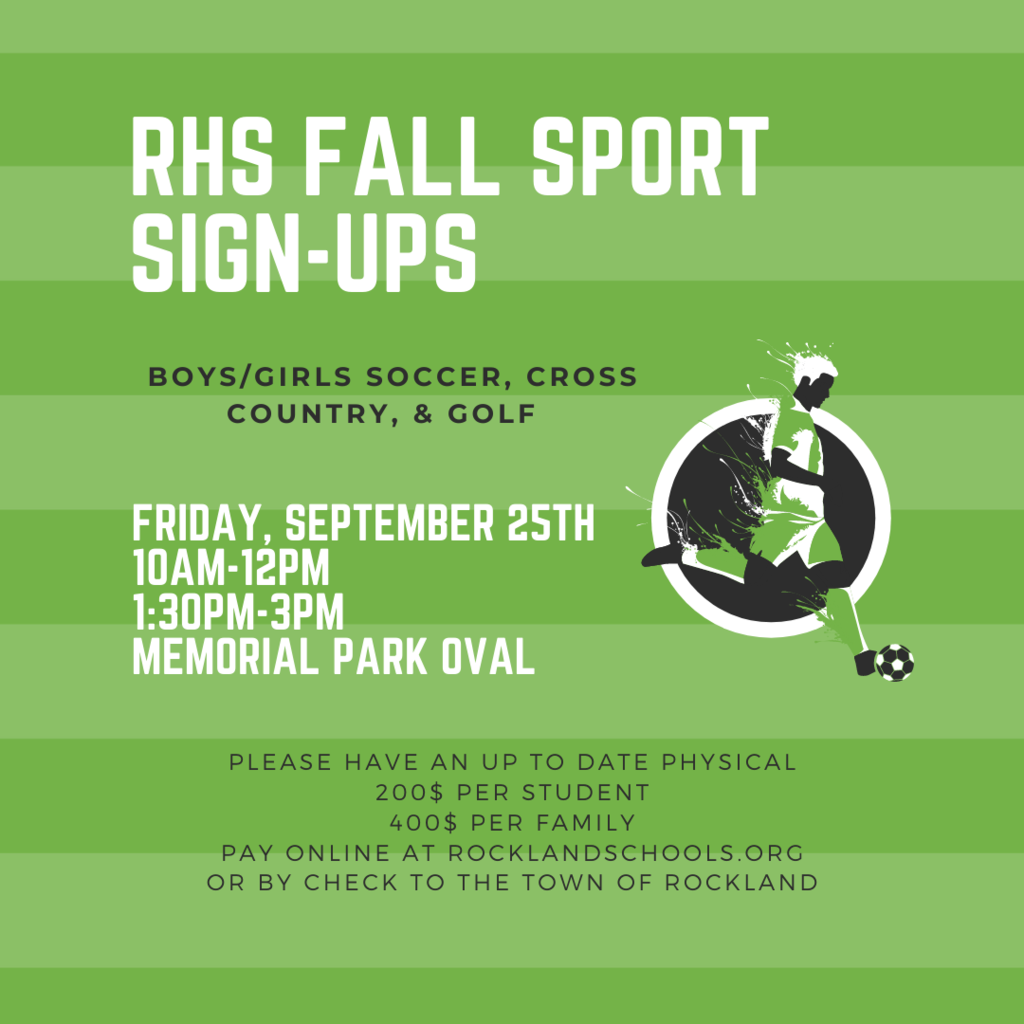 This is the final call for bus registration for the 2020-2021 school year. If you want your student to take the bus to school and you have not yet registered, please send an email to
buses@rocklandschools.org
by this Sunday, August 23rd. Stay well, Rockland!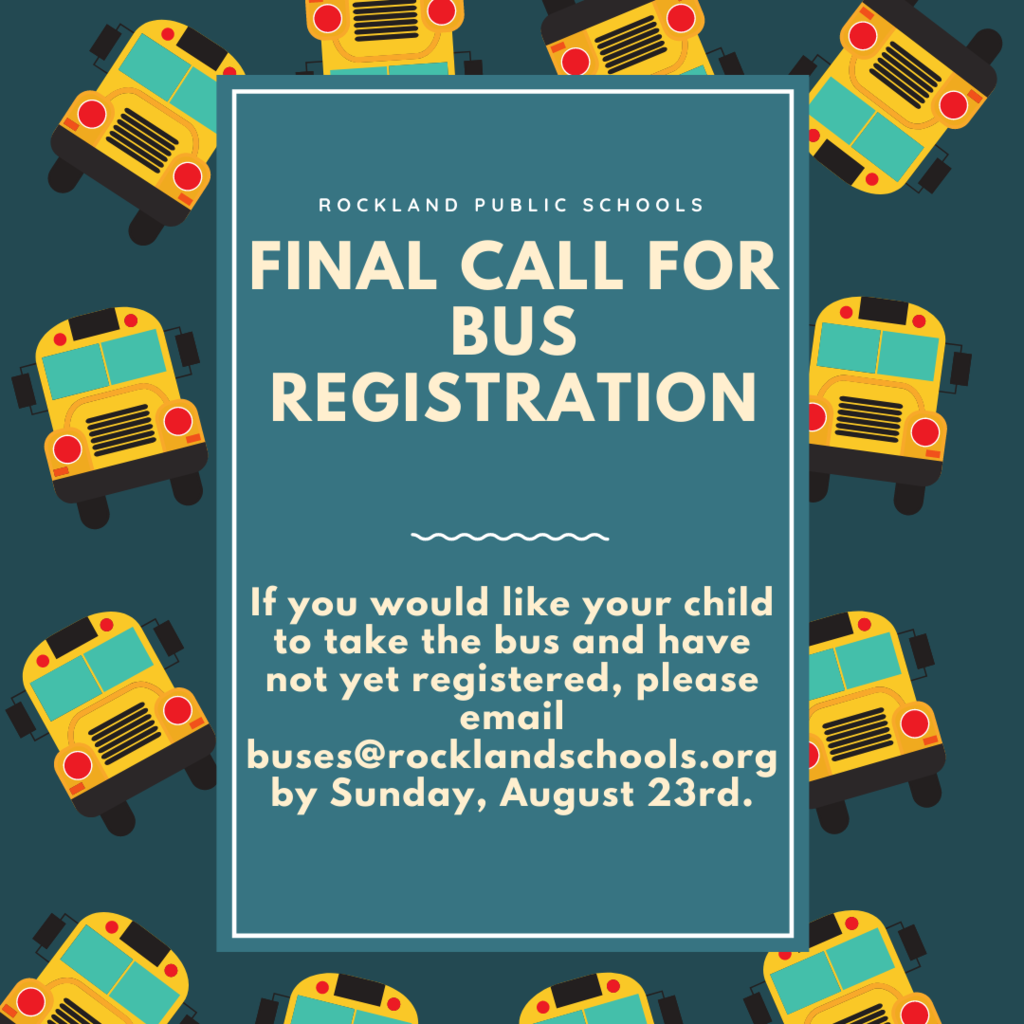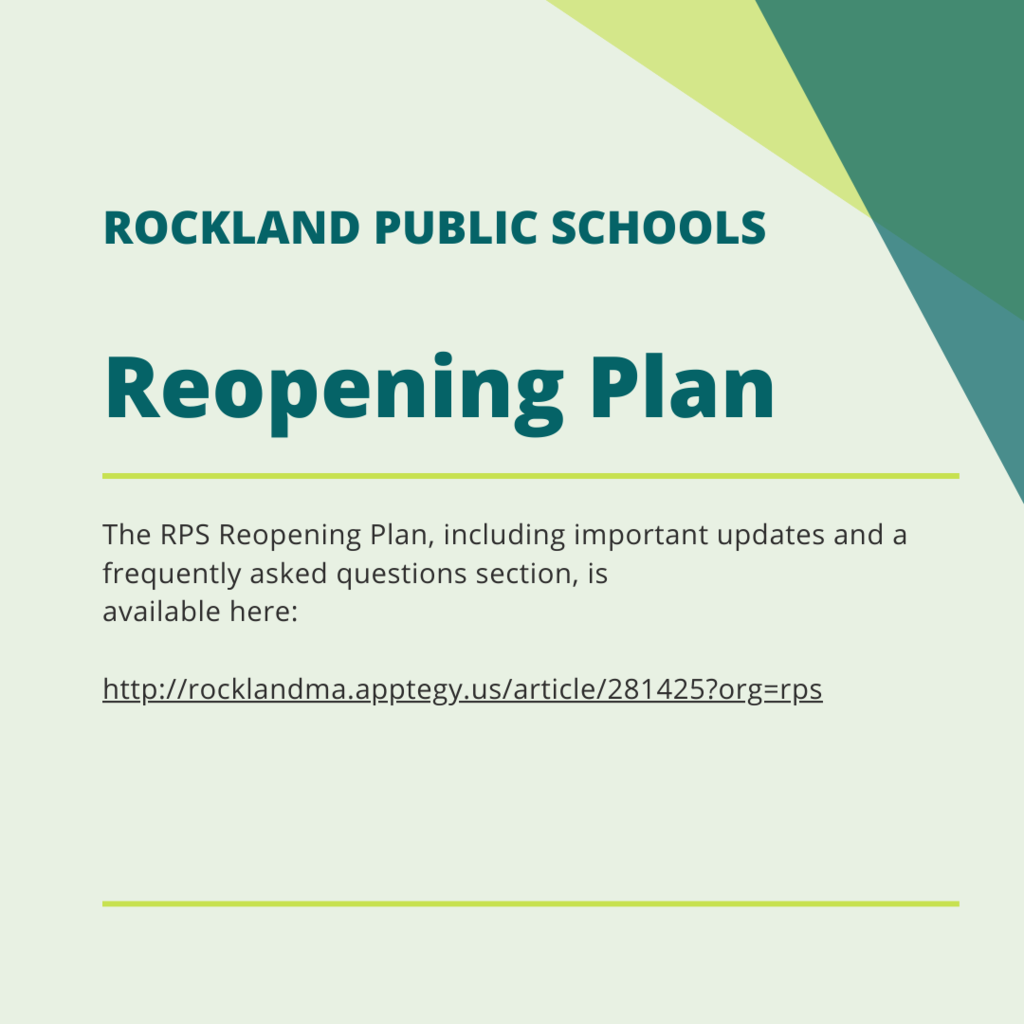 The Picnic in the Park lunch menu for August is now available! Lunch is available Monday through Thursday, at either SpringGate from 11:30am - 12:00pm or Rockland High School from 11:30am - 12:30pm.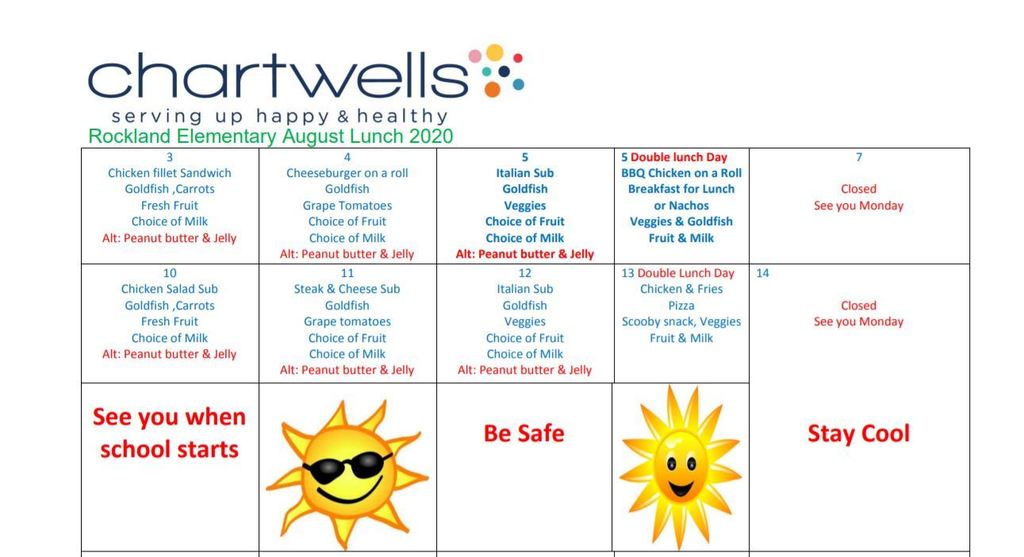 Congratulations, Class of 2020! Happy Graduation!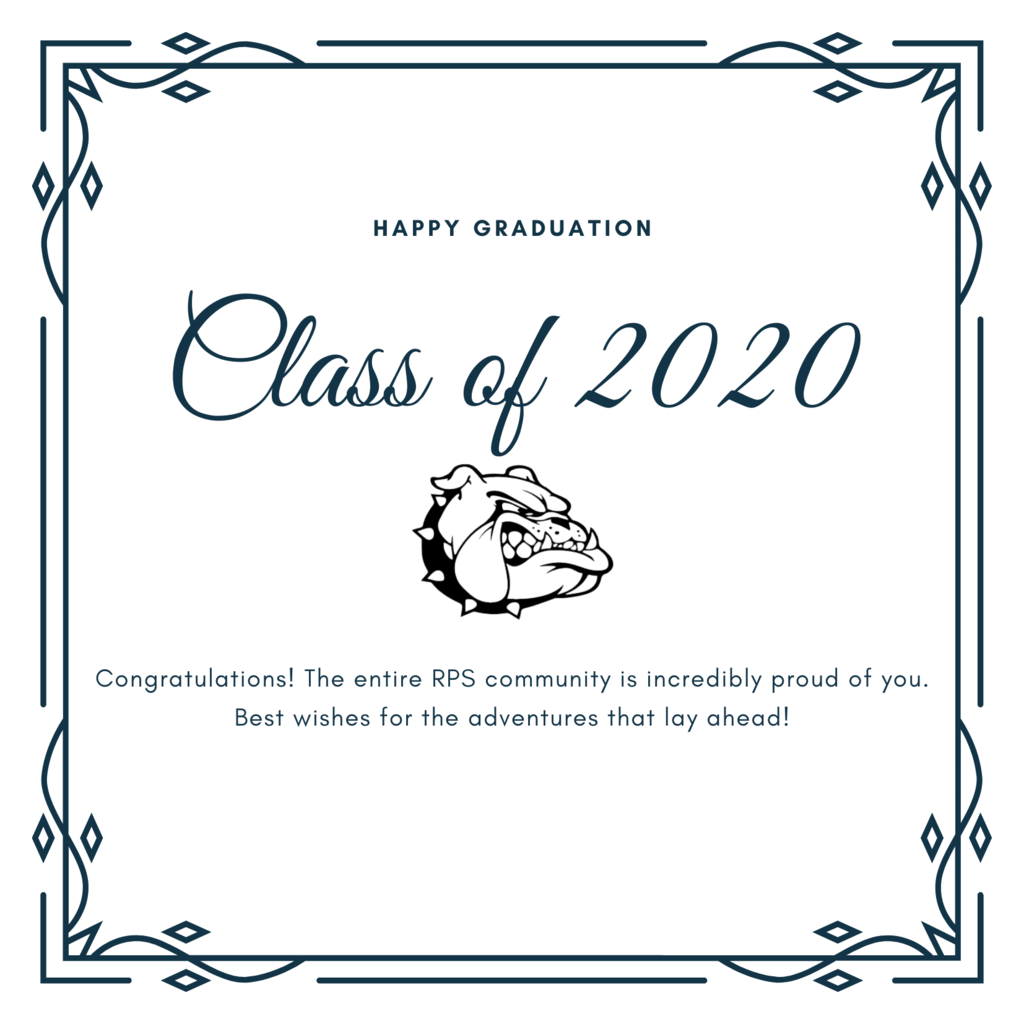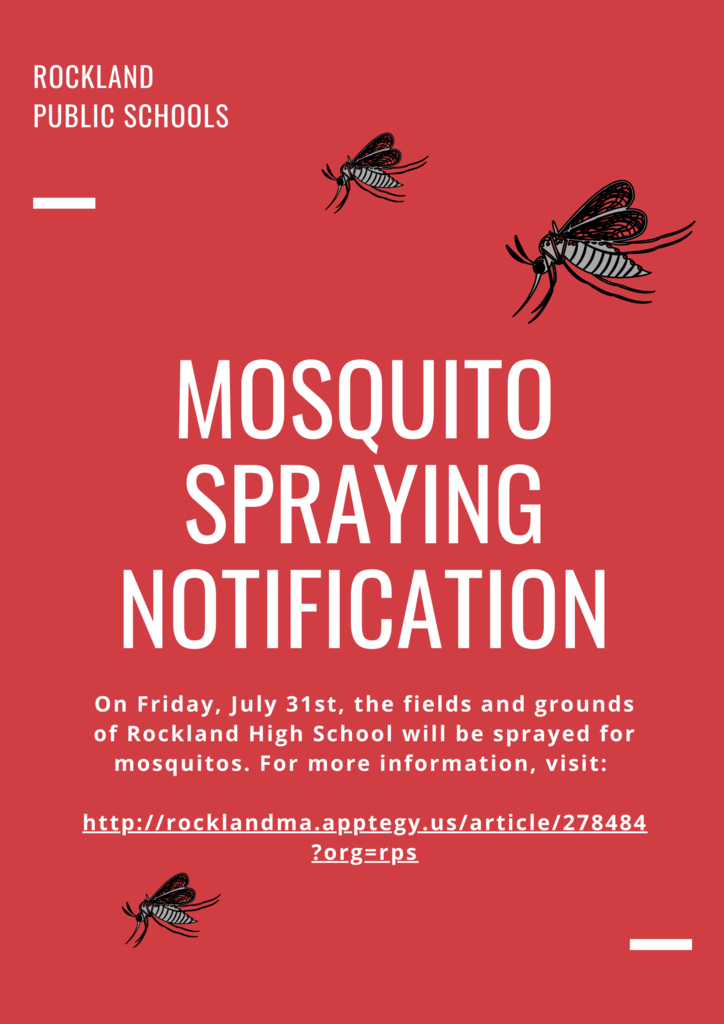 Friday, July 31st, is filled with senior activities! Check out the schedule below: 9AM: Graduation Practice 11AM: Senior Class BBQ 7PM: Senior Academic & Athletic Awards Enjoy your celebrations, Class of 2020!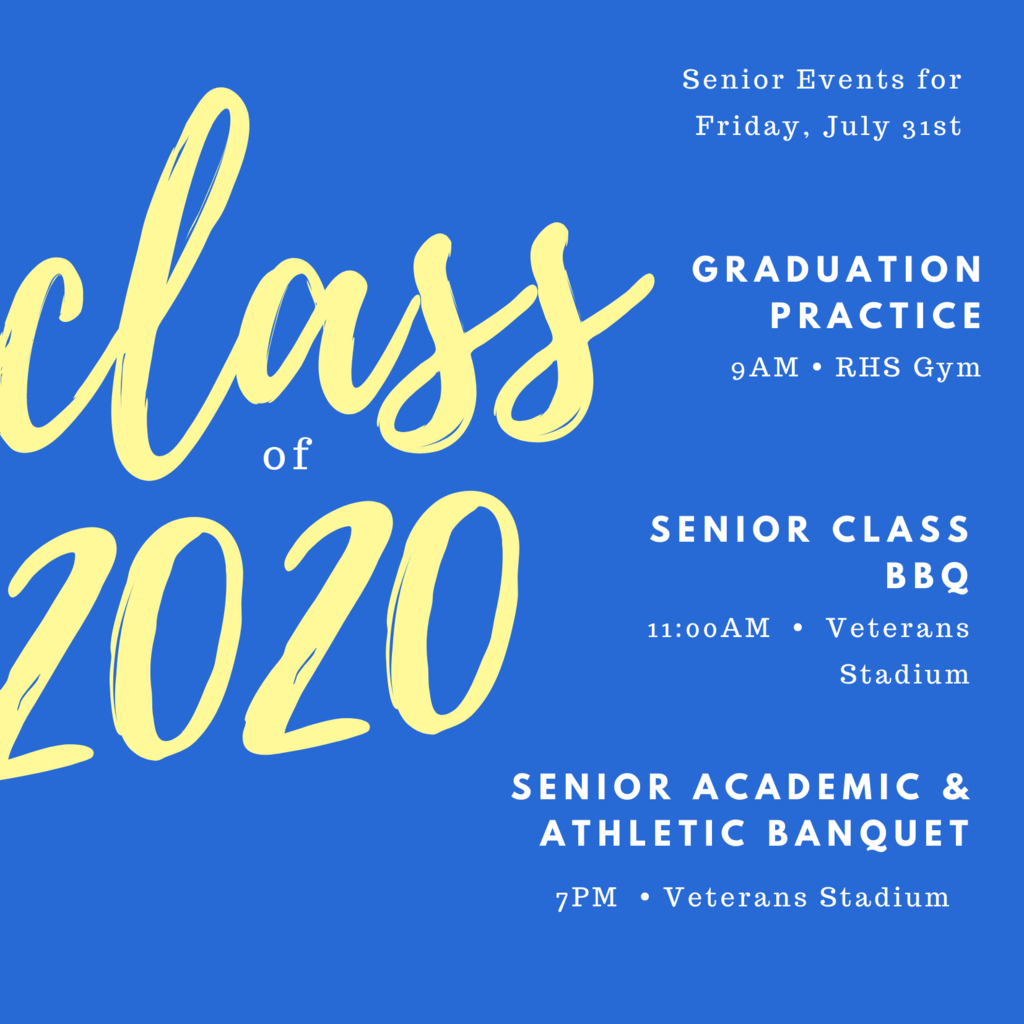 The National Honor Society Induction Ceremony will be held Thursday, July 30th at 7PM in Veterans Stadium. Congratulations to the newest members of NHS!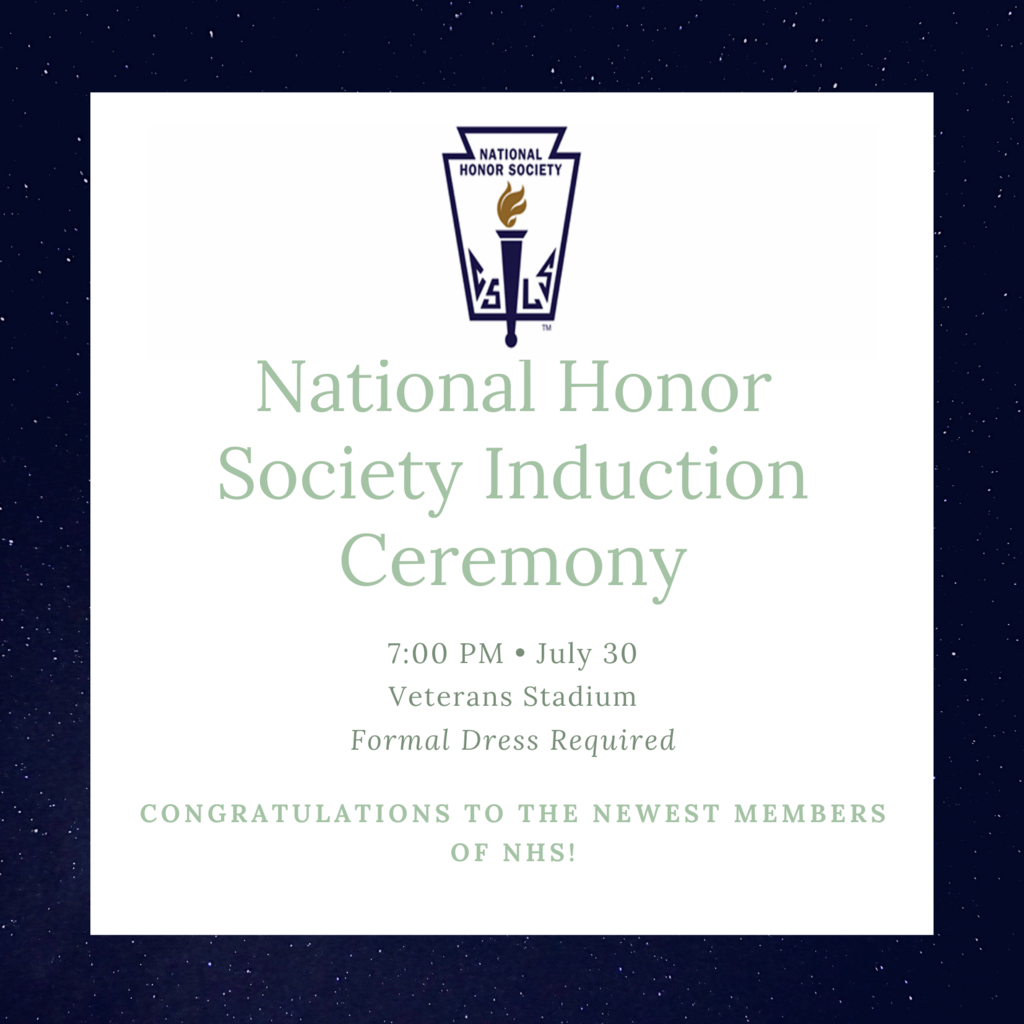 Welcome to Graduation Week! There will be graduation practice and a senior class meeting on Wednesday, July 29th at 9am. Check back daily for events leading up to graduation!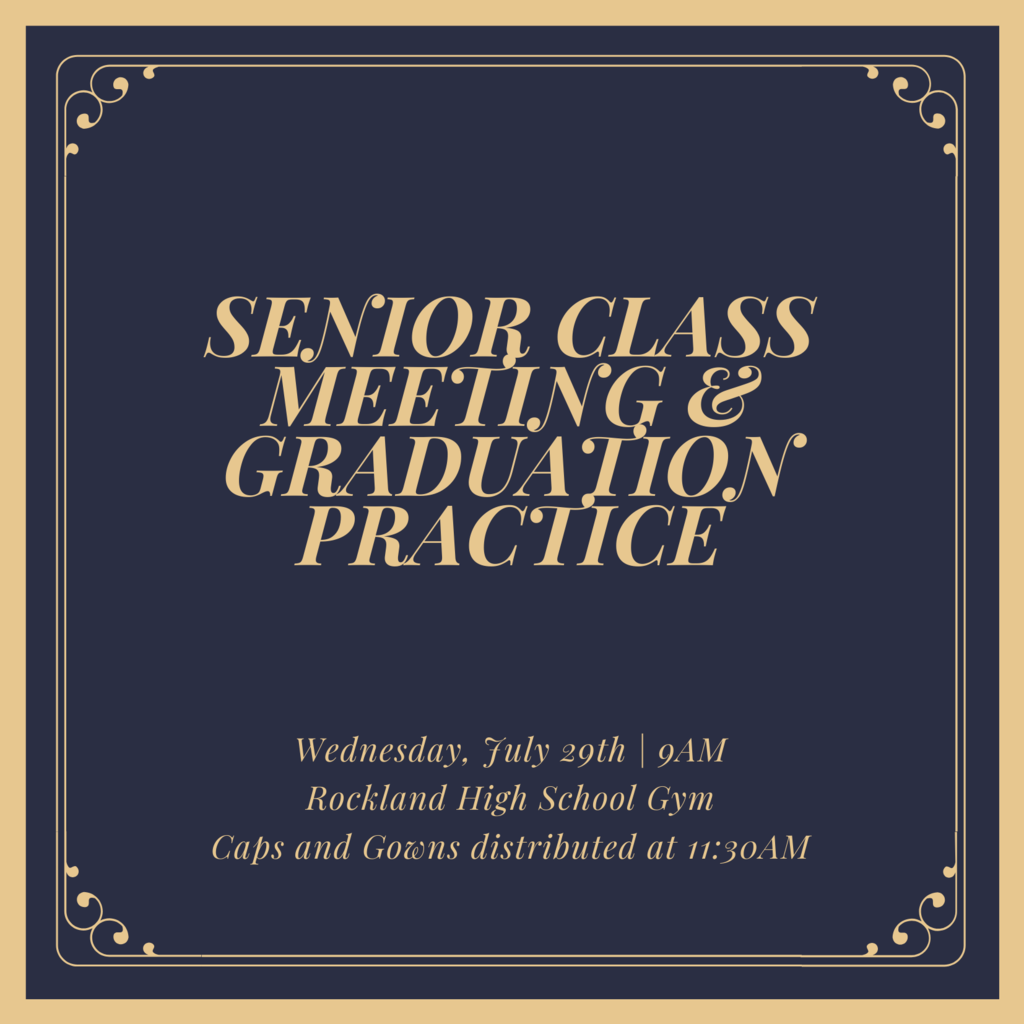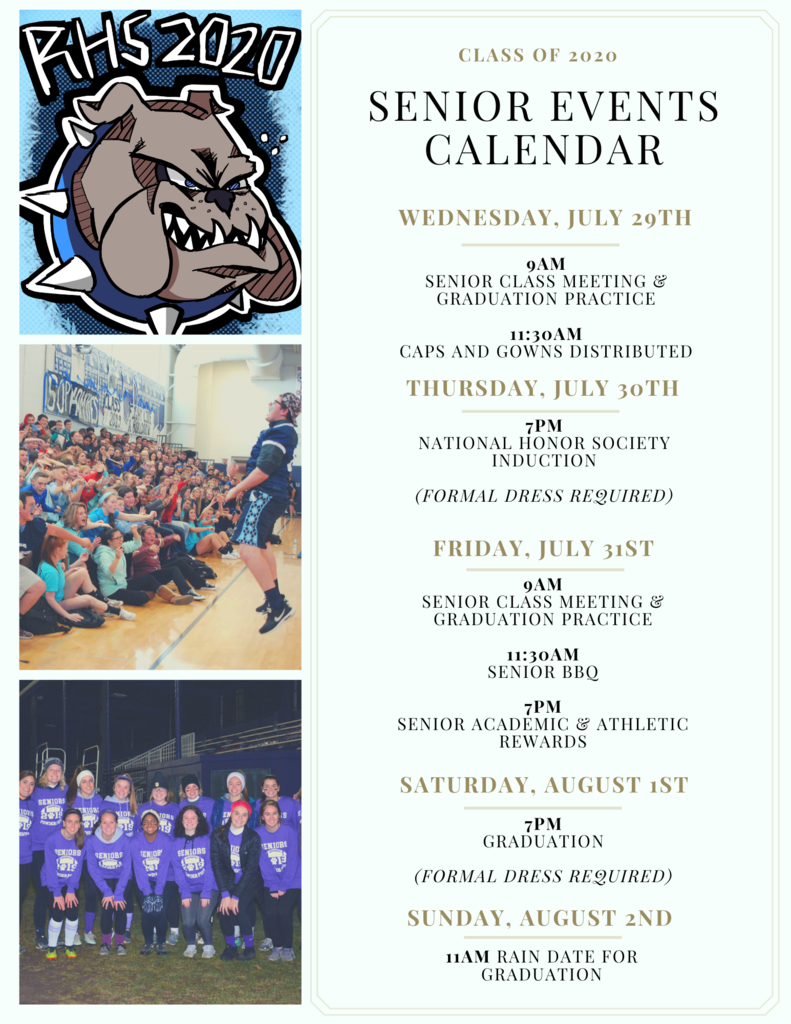 Senior Events and Graduation are rapidly approaching! Please save the dates of these important events listed in the image above. Almost there, Class of 2020!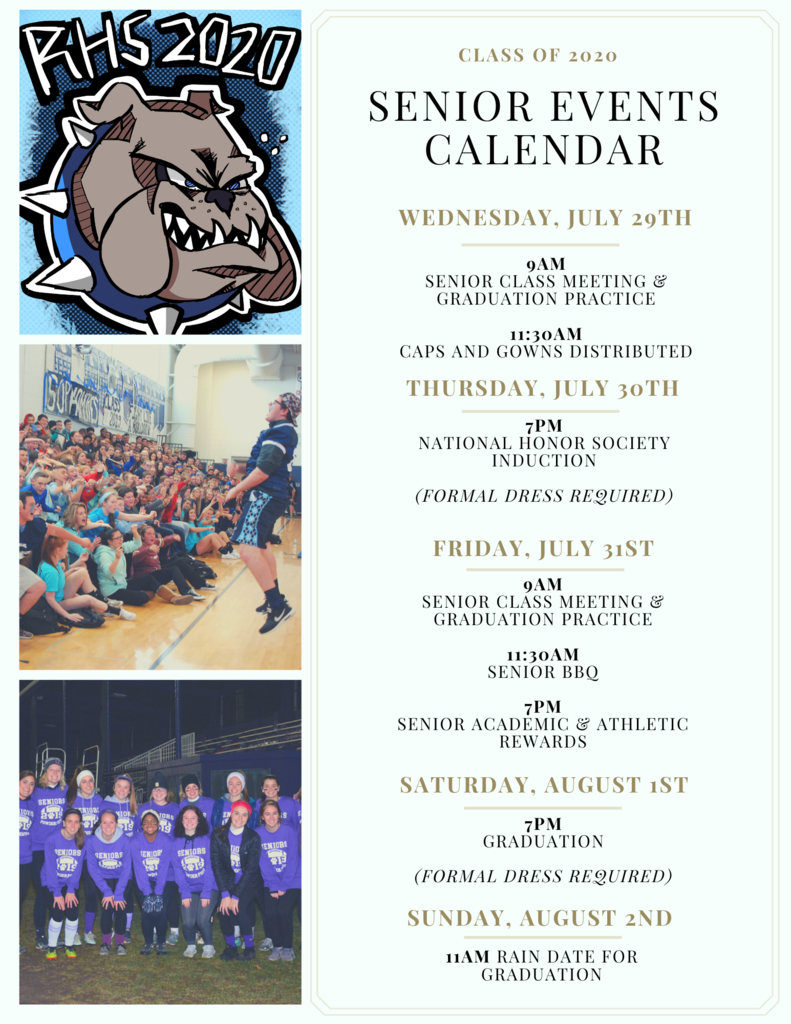 Starting July 1st, free lunches will be served Monday-Thursday at SpringGate Apartments from 11:30-12:00pm and Rockland High School from 11:30-12:30pm. The menu for July is shown below.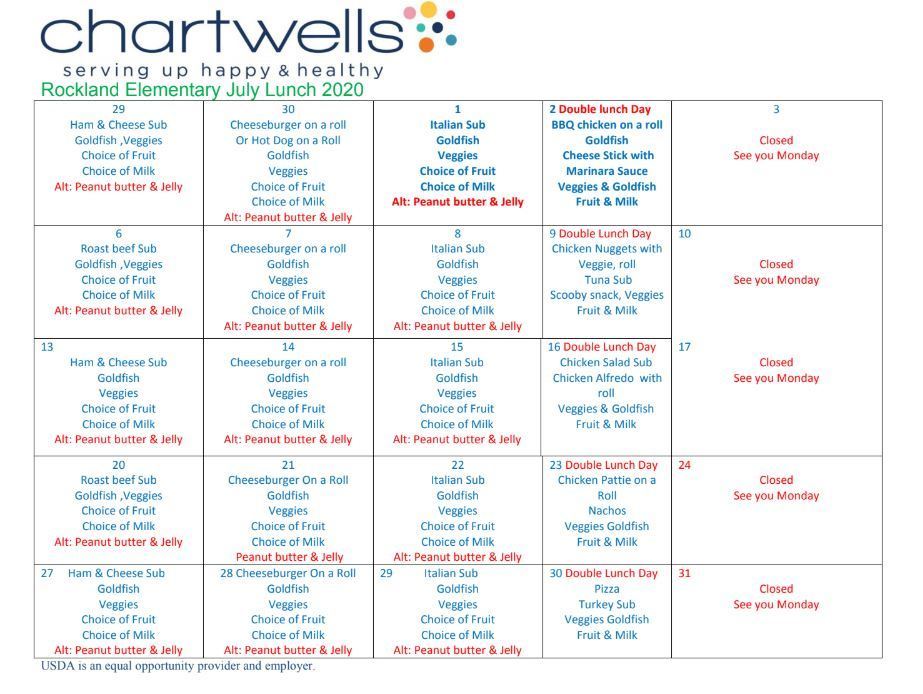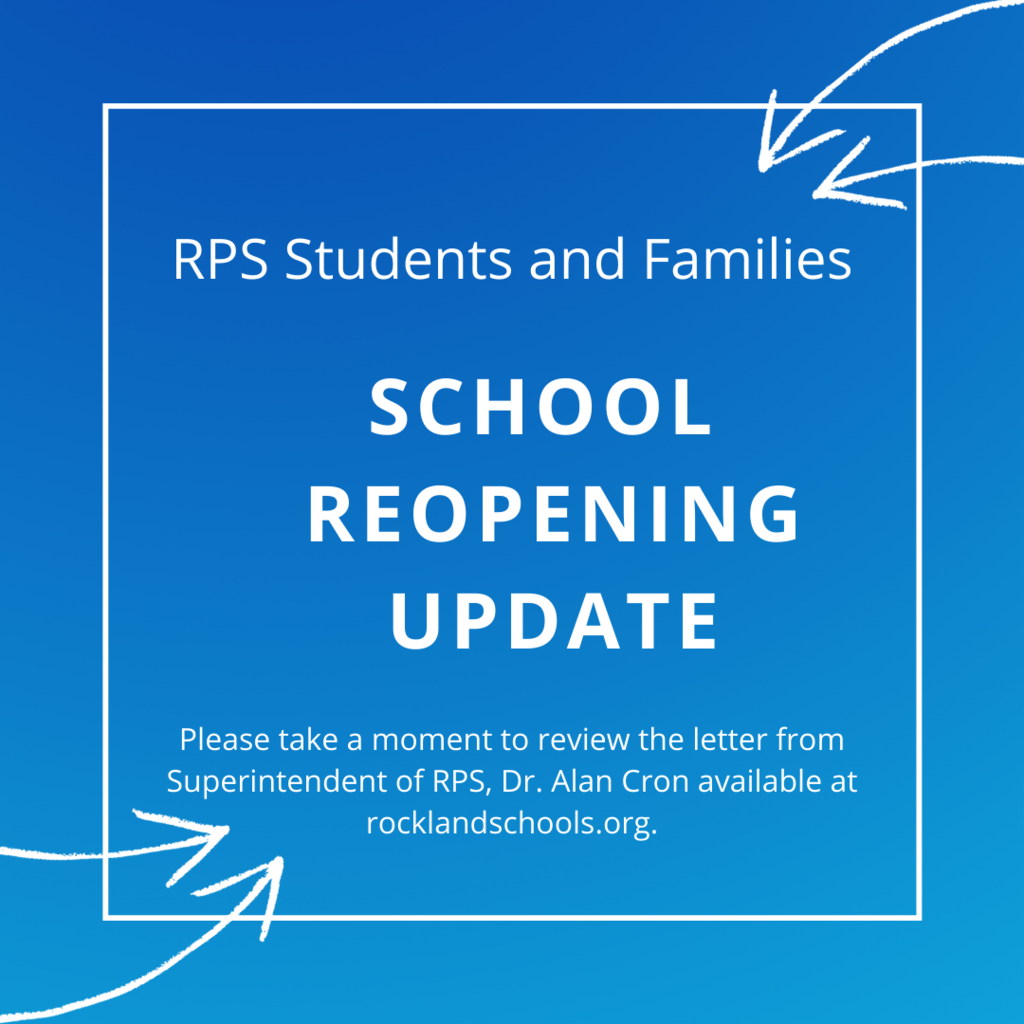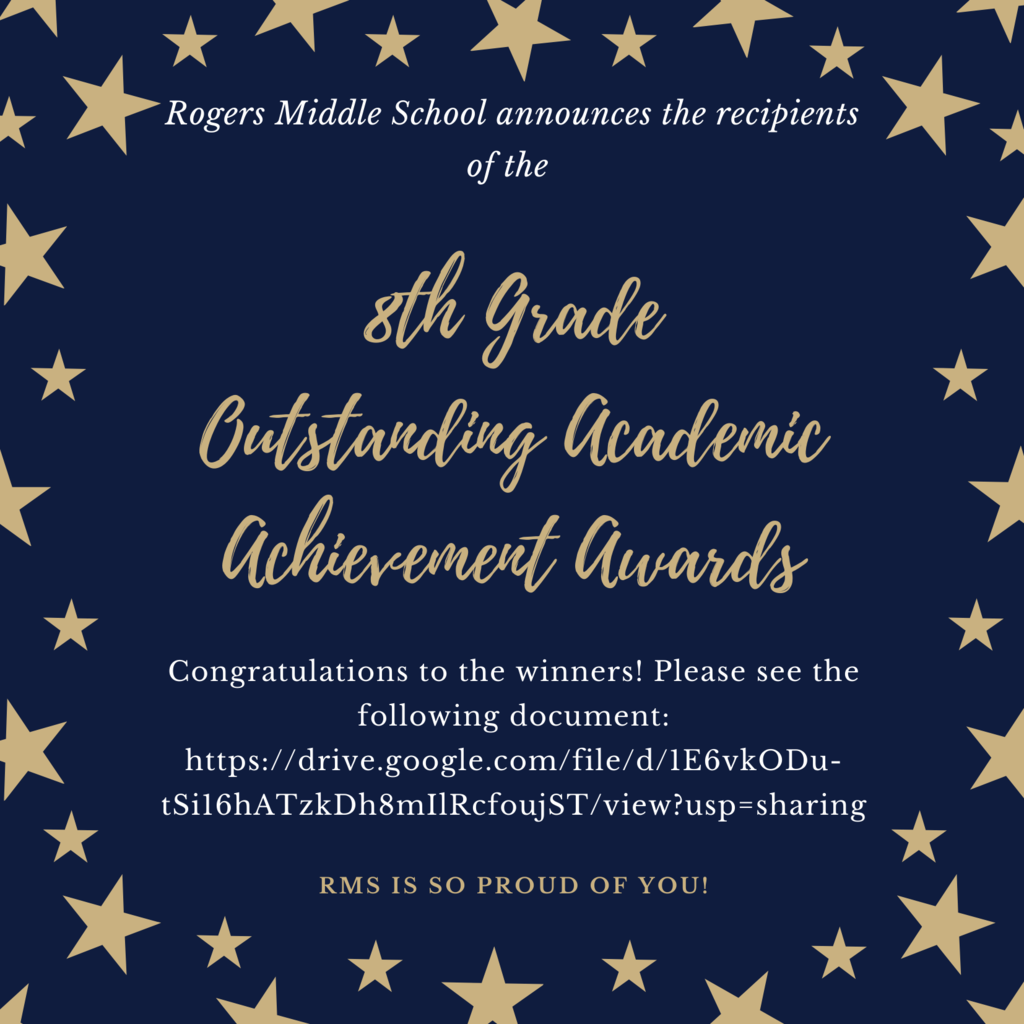 Happy Last Day of School, Rockland! Best wishes for a restful and healthy summer!

Please see the flyer below for information regarding the summer lunch program, Picnic in the Park, starting July 1st. Lunches will be served at SpringGate from 11:30am-12:00pm and at Rockland High School from 11:30am-12:30pm, Monday - Thursday. Please share this information and help those suffering from food insecurity.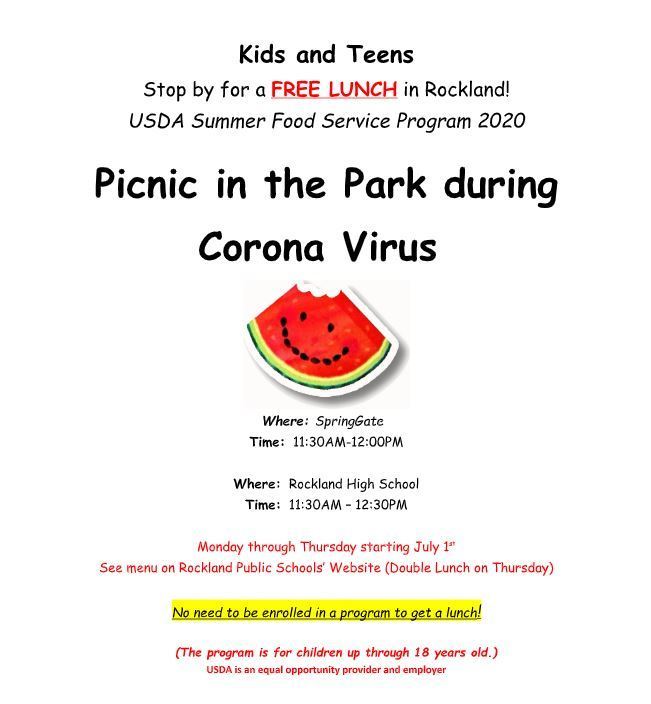 Important announcement regarding the lunch program for Thursday, June 11th: Due to road construction in town, please enter on REED Street to access the lunch program today.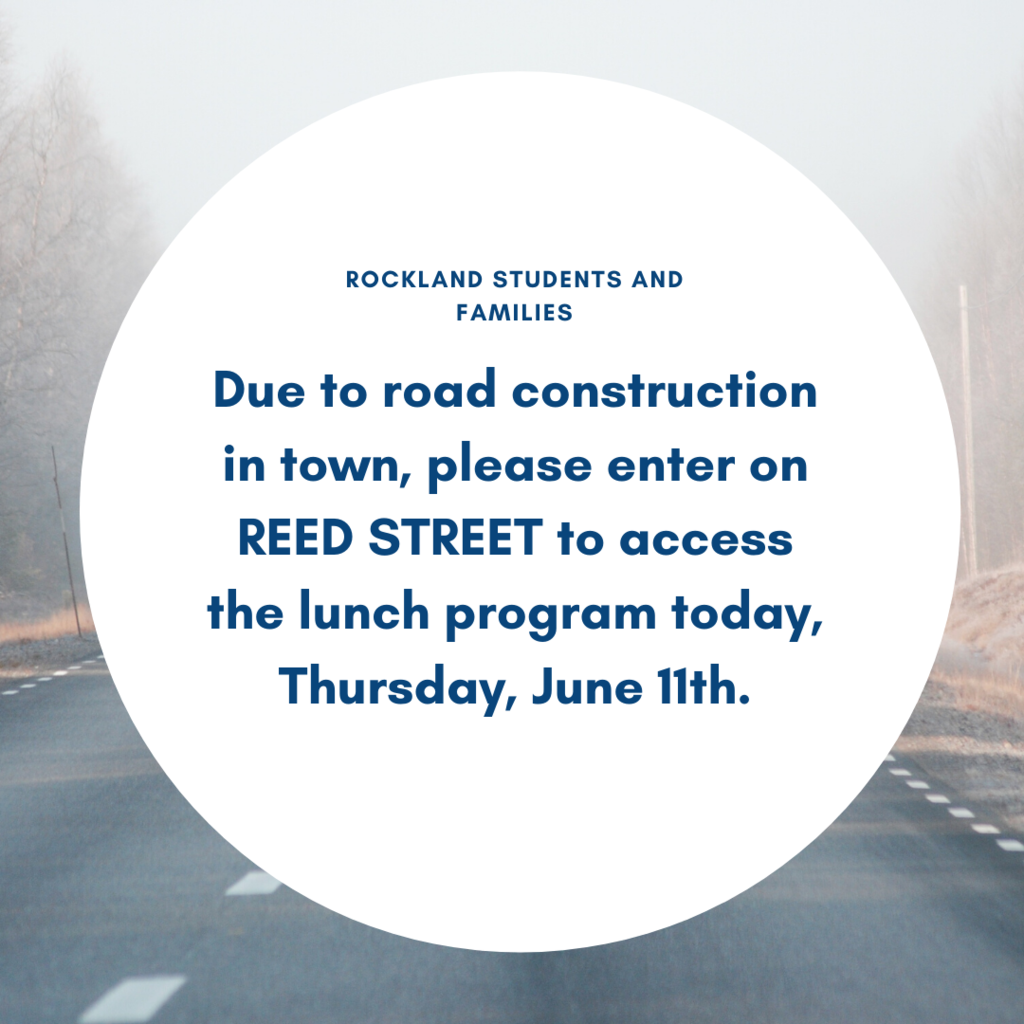 To better understand how to organize and implement our remote learning plan, we've created a short survey. Thank you in advance for your input!
https://forms.gle/x16MGQCcRBvz6ZdLA