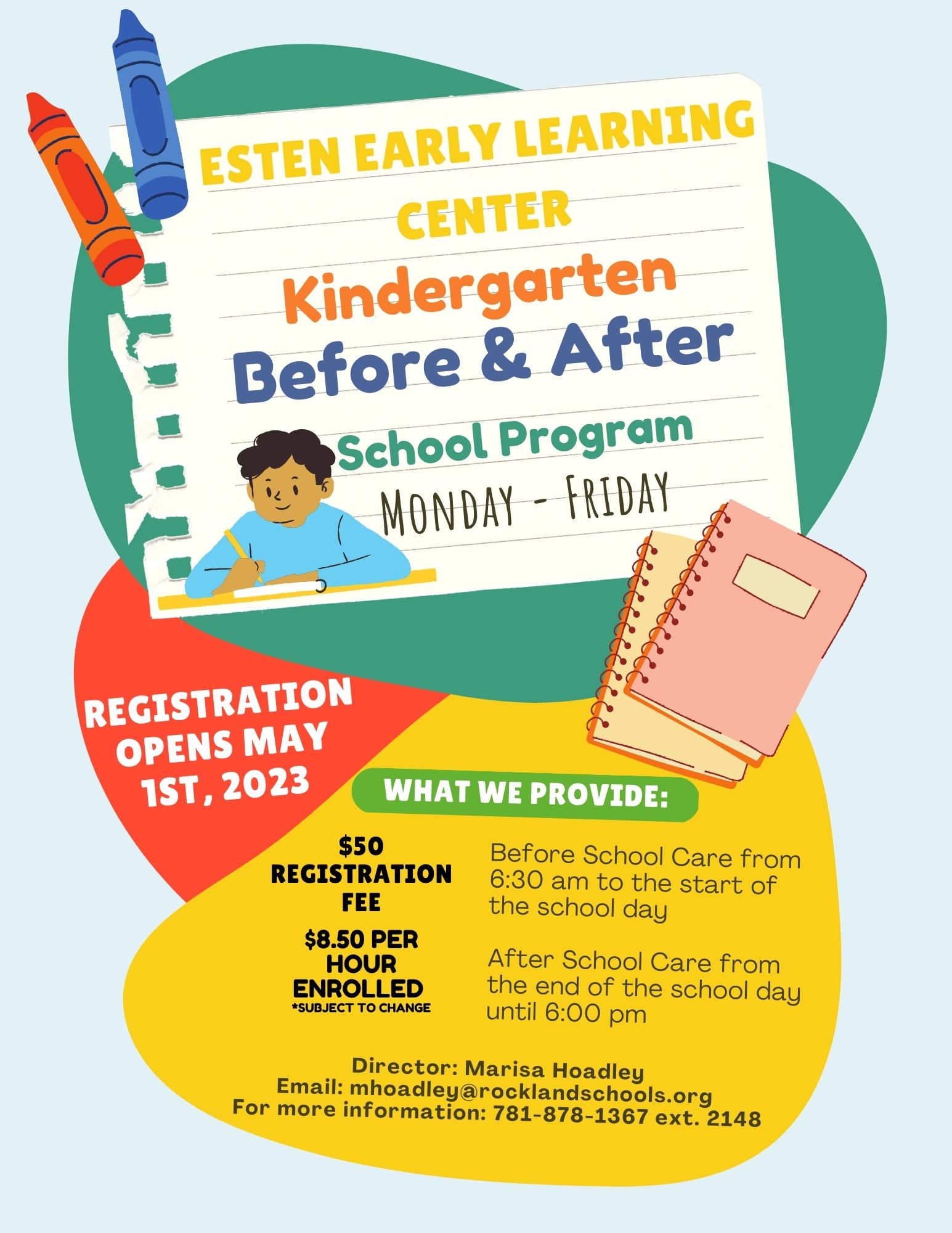 In order to register for Kindergarten, children must be five (5) by August 31st.
Kindergarten registration will take place from February 15 to March 24, 2023, at Phelps Elementary School. Families registering for kindergarten must fill out all of the forms in the kindergarten registration packet linked below. Please contact Denise Taylor at Phelps Elementary School to drop off all registration forms and documents. Denise can be reached at (781) 871-8585 or dtaylor@rocklandschools.org
Kindergarten registration is according to the following schedule:
Tuesdays and Thursdays for the month of March from 9:30-2:30, by appointment only.
Evenings, March 15th and the 22nd 5:30 to 7:30, by appointment only.
Please join us for Kindergarten Information Night at Esten Elementary School on March 7, 2023, at 6pm.
Welcome, Class of 2036!
All kindergarten classes will be held at:
Esten Early Education Center
733 Summer Street
Rockland, MA 02370

with Principal Jan Sheehan
(781) 871-8585