EDIT MAIN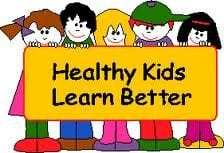 When to Keep Your Sick Child Home
Rockland Public School health policy, regarding school attendance and illness, asks that you please keep your child home if he/she...
Has a fever of 100.4 or higher, they must remain home for 24 hours after fever has resolved.
Vomiting, or has diarrhea they must remain home for 24 hours after symptoms resolve.
Has red/pink eye or has drainage from the eyes. They can return to school after treatment has begun.
Is being treated for a contagious illness and he/she must remain at home until on antibiotics for a full 24 hours.
When you call in your child's absence, please specify the nature of the illness. Thank you for your cooperation in helping to keep all of our students and staff healthy!