EDIT MAIN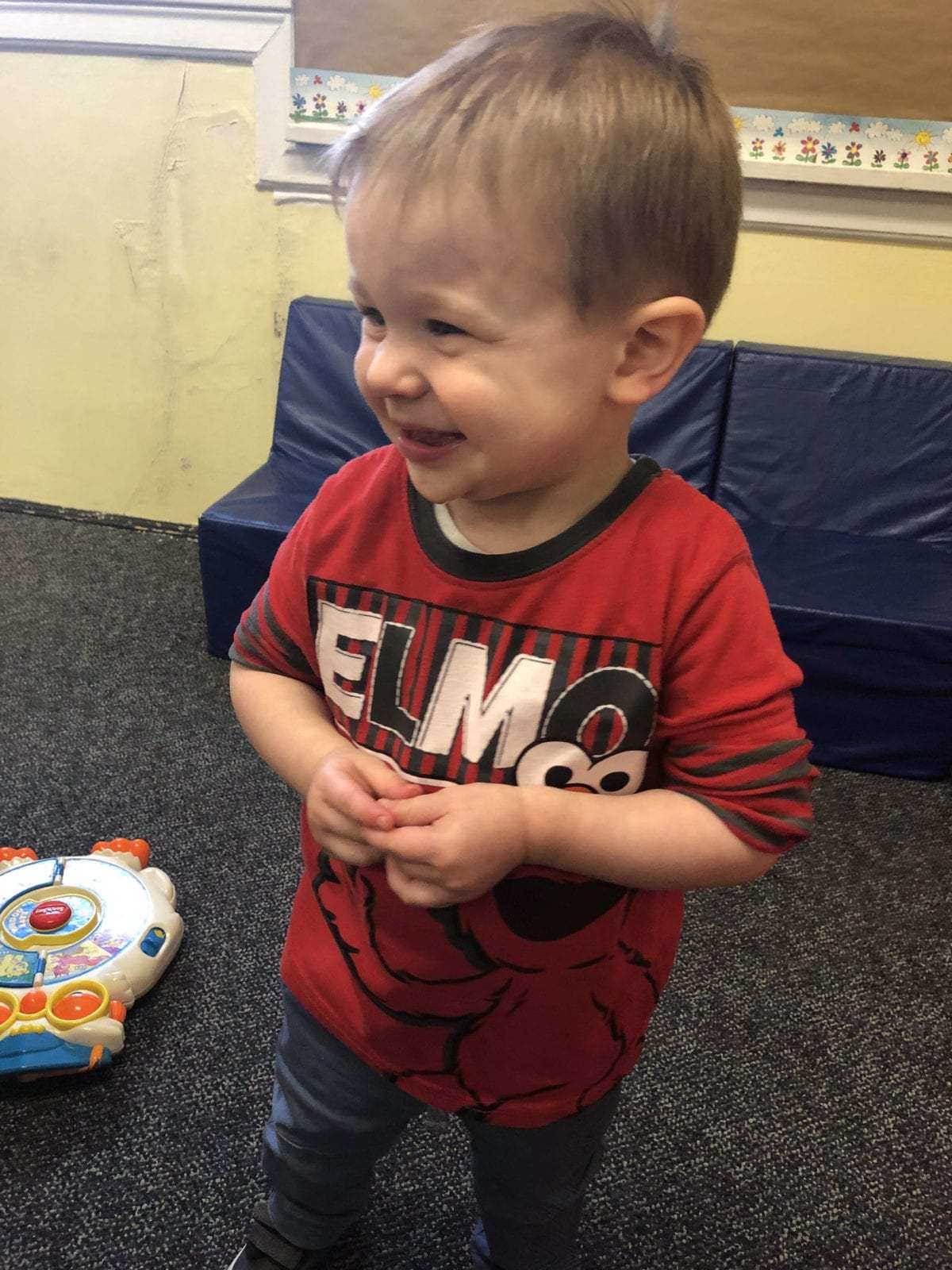 Our Toddler room cares for babies aged 15 months to 2.3 years. A complex change occurs during this time. Your child enters the Toddler Program usually in diapers, eating finger foods and just beginning to engage in parallel play. When your child leaves the Toddler Room, he/she is working on potty training if not already, almost completely self-sufficient of following complex instructions.
Our Toddler Program is designed to provide your child with a warm, nurturing and happy environment, which stimulates learning both socially and emotionally. The Toddler Room has been designed so that children have the security knowing routines and sequence of activities. We provide our toddlers with the opportunity to explore creatively through painting, dramatic play, creative movement, language activities and sensory motor activities such as sand and water activities. Gross motor and fine motor activities are offered as well. Outdoor daily (weather permitting.)
Things to bring to school for Toddlers
Diapers/Wipes
2 complete sets of changing clothes
Crib sheets/blankets
Prepared lunch with drink
A.M./P.M. Snacks (if necessary)
Diaper Cream
Typical Toddler Daily Schedule
Greeting Time/Breakfast
Free Time Play
A.M. Snack
Circle Time/Songs
Group Time/Projects
Large Group/Outside
Lunch/Nap
P.M. Snack
Large Group/Outside
Departure
Diapering every 2 hours or as needed.
394 Union Street
Rockland, Massachusetts
(781) 878-8549