EDIT MAIN
About Rogers
The Rogers Middle School serves approximately 735 students in grades five through eight. Grades five through seven follow a team model ( students travel among four specific teachers). Students in all grades attend classes in math, reading, English, science and Social Studies (grade 6 geography). Students also attend a Unified Arts class which varies by grade level. Unified Arts classes include music, art, technology, physical education, Spanish and wellness.
The Parent Advisory Council (PAC) provides our students with exciting academic, cultural and enrichment activities. Meetings are held on the second Wednesday of the month.
Rogers Middle School Principal, Ms. Bohn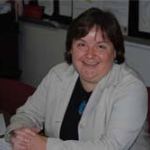 Beth Bohn joined the Rockland Public Schools staff in 1987 when she was hired as a Special Education teacher. Since that time she has been employed as a Special Education Teacher/Coordinator and Assistant Principal/Special Education Coordinator. In 2010, Ms. Bohn was named Principal of the Rogers Middle School.
Education:
Bachelor of Science Special Education- Providence College
Masters of Education Special Education- Boston College
CAGS- Bridgewater State University
Rogers Middle School Assistant Principal, Ms. Schipper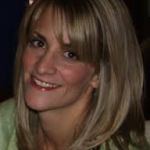 Cheryl Schipper attended UMASS Lowell, where she earned a Bachelor of Science degree in Physics. She later earned a Master of Education from St. Joseph's College and a Master of Education in Organizational Management from Endicott College. She taught chemistry and physics in Springfield and Lynn before joining the Rockland Public Schools in 1998. From 1998-2010, she was a physics and chemistry teacher at Rockland High School and from 2005-2010, she was also a dean of students. In 2010, she moved to Rogers Middle School as assistant principal.
Rogers Middle School Assistant Principal, Mr. Griffin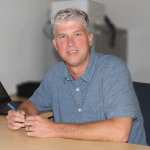 Liam Griffin graduated from Tulane University, where he earned a B.A. in Philosophy and Cognitive Science in 1999. He later earned his Master's in Educational Leadership from Bridgewater State University in 2008. Mr. Griffin joined the Rockland Public Schools in 2019 after 16 years of working in the Boston Public Schools and 3 years in New Orleans, Louisiana.